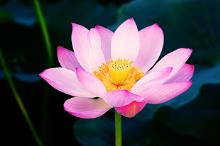 annejiao
@AnneJiao (37)
Changshu, China • Age 47
Joined myLot 15 years ago
a happy and wise woman
Users annejiao Is Following
nuttybooklady
@lazydaizee (3873)
•

United Kingdom
28 Aug 19

Money making Ideas and book reviews.
399 following
Krissttina Isobe
@oahuwriter (26127)
•

United States
27 Jan 18

Aloha! How is your day going? Glad you made it to mylot.com. I live on Oahu in Hawaii. I'm a Senior Citizen and enjoy all our discounts.
218 following
Jaya singh
@Starkinds (32946)
•

India
29 May 19

I'm not a bird but my wings are so heigh, I'm not a poet but my words don't lie, I'm not a big basket of flowers but i have my own flavours. That is I and me
89 following
SharonBucks
@SharonBucks (14)
•

United States
13 Mar 09

This user has no bio!
886065 following