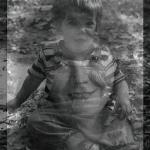 CarolDM
@CarolDM (204752)
Nashville, Tennessee
Joined myLot 5 years ago
Life is short, savor the moments.
Users CarolDM Is Following
myLot Contact Us
@myLot_ContactUs (0)
•

Kansas City, Missouri
31 Oct 06

Send us a message here with any questions you have about myLot. We'll reply if we can!
0 following
myLot_Payments
@myLot_Payments (98)
•

United States
5 Sep 06

This user has no bio!
4 following
myLot Bugs
@myLotBugs (211)
•

Kansas City, Missouri
20 May 13

Follow this myLot account for the latest news on bug fixes and new releases. Report a bug by mentioning @myLotBugs in one of your posts, responses or comments.
0 following
GoAskAlice
@GoAskAlice (5796)
22 Dec 11

Official moderator and "go to" administrator for myLot.
6 following