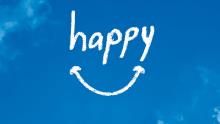 Lucas
@Ladera (340)
United States • Age 31
Joined myLot 7 years ago
Users Lucas Is Following
GoAskAlice
@GoAskAlice (5818)
22 Dec 11

Official moderator and "go to" administrator for myLot.
6 following
Laurel (L_B)
@Happy2BeMe (96040)
•

Canada
15 Aug 16

I am a mother of two adult children, a daughter and a son. I am the grandmother to 3 girls and a 2 little boys. I love being a grandma!
159 following
Becky
@mommymonky (325)
30 Nov 16
I am a mother of three, I love to crochet, and I have made a game of making money online. I enjoy My Lot so far, and am happy I found it.
119 following
Robin Lightell-Pearson
@RonbinRene (66)
•

Carriere, Mississippi
29 Nov 16

I love to make you laff. But i take things very seriously if need be. I love too talk and help others. I am called mama Bird as I take most under my wing.
17 following
Annastasiaaaaaa
@annastasiaaaaaa (727)
•

Philippines
30 Nov 16

Jeremiah 29:11
15 following