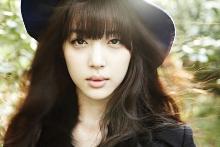 Rinne02
@Rinne02 (11)
Philippines • Age 29
Joined myLot 10 years ago
Rinne02's Followers
dpk262006
@dpk262006 (58650)
•

Delhi, India
27 Jan 07

Life is like a river and we need to flow with the tide. I love to interact with friends and love to share my views on topics of mutual interest.
388 following
Aja103654
@Aja103654 (5646)
•

Philippines
27 Oct 11

"Live up to your own expectations, not other's." -Aja103654
318 following
TrinityDownpour
@TrinityDownpour (790)
•

Liechtenstein
4 Apr 12

This user has no bio!
42 following