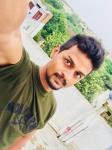 Viknesh R
@Vickyfast (4)
Joined myLot 3 months ago
Users Viknesh R Is Following
Sekar Indah Ret Noning Tiyas
@sekarindahrt (186)
29 Jun

This user has no bio!
12 following
Rashna Gandhi
@Rashnag (21113)
•

Surat, India
17 May 18

Hi people. I have done my bcom and masters in marketing. I live in India. I have positive approach towards life no matter in which situation I m in my life.
22 following
Kharla Jolly
@kobesbuddy (136133)
•

East Tawas, Michigan
19 Feb 16

I'm a married woman with two grown children and eight grand-children. I enjoy taking a walk with my friend 'Kobe', a sweet mixed breed with an attitude.
154 following