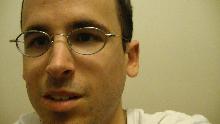 gebbesse
@gebbesse (66)
Canada • Age 38
Joined myLot 11 years ago
gebbesse's Followers
Janey1966
@Janey1966 (24170)
•

Carlisle, England
4 Dec 09

Treat Others How You Would Like To Be Treated. At the moment MyLot members are being treated like CRAP! Well, maybe not!
418 following
IyanMuska
@IyanMuska (602)
•

Indonesia
18 Aug 10

"Listen to what he says and believes what he is doing"
765 following
goldenPlanet
@goldenPlanet (328)
•

Philippines
24 May 11

This user has no bio!
65 following