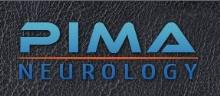 Pima Neurology
@pimaneurology (37)
Tucson, Arizona • Age 35
Joined myLot 9 years ago
We offer tremendous services in the field of neurology. Dr. Moeen Din, M.D. has deep interest in the complexities of the nervous system. He provides high quali
Pima Neurology's Followers
Sandy KS
@rusty2rusty (6751)
•

Defiance, Ohio
12 Nov 06

"Being open minded means allowing others to have an opinion to!"
654 following
nakanwagi priscilla
@priscilla1234 (17)
•

Bangalore, India
12 Jun 15

I am an enthusiastic young lady ,dedicated and hard working ,i love basket ball ,music,dancing,meeting new people,traveling,and being helpful
230 following
805bailbond
@805bailbond (8)
•

Ventura, California
15 Jan 15

Superior Bail Bonds has been in business since 1995.  We have deep ties in the community and hundreds of bails under our belt.
147 following
No1 Rattan Furniture
@no1rattanfurniture (10)
•

Foshan, China
24 Apr 15

No1 Rattan Furniture is a manufacturer and wholesale, provide a wide range of natural rattan furniture.
3 following
empowerwww
@empowerwww (6)
•

United States
26 Feb 15

Health and Wellness Website for a better Lifestyle and Blog collects information on Health Care Tips, Daily Health Tips for Women, Men, Children and many more.
99 following
glowmedispa
@glowmedispa (14)
•

Arizona City, Arizona
10 Jun 14

Vampire Facelift is a non-surgical cosmetic approach which helps in the treatment of wrinkles and rejuvenate the face.We assist our clients with best facelift a
230 following