Parents, Teachers...! Are u with or againset physical punishment for children?!!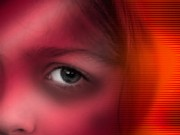 Philippines
April 17, 2007 5:09am CST
Children still know nothing about life, they do a lot of mistakes during their first years, later on experince and knowledge will make them stop doing these mistakes ... when your child makes a mistake, do you punish him/her physically? or just talk with him/her about what happened?? do you think that physical punishment is good or bad? does it prevent children from making mistakes again? or it just make them wanna do it again as denial reaction for being punished
3 responses

• Philippines
19 Apr 07
it depends. if the reason is to teach him a lesson a spank on the butt is ok. but to hurt just for no valid reason at all is not excusable. yes it prevents making a mistake but of course with a proper guidance. spare the rod spoil the child, i myself as a dad dont want to spoil my child in a wrong reason.

• Philippines
20 Apr 07
but sometimes even in a life as an adult once you get hurt you learn your lessons.


• United States
17 Apr 07
When my kids were younger (not so much my daughter though) they would get a spanking or slap in the mouth (lightly of course) if they did something wrong..now that they are older and actually for the past few yrs I just talk/yell/lecture/etc when they step out of line...Of course I've ALWAYS talked to them about what they've done wrong, even when I was still spanking them...and I think that talking to them is actually the key...as is LISTENING...giving them a chance to explain themselves etc, making it a two way conversation/discussion is very important..

• Jordan
18 Apr 07
I'm against punishment at all, modern styles to deal with children show that they can understand words, so Words as I think enough for children as you can make it psychological one. But it should be smooth and not hard in order not to make deep injuries in their life.