I need good recipes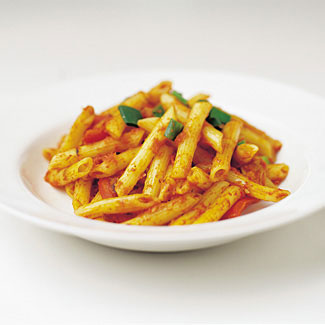 Brazil
5 responses

• United States
17 Apr 07
What kind of foods do you like? Do you want one pot meals or just any kind of recipes? This is what we are having tonight. Meatloaf 2 pounds gr. beef 1 onion chopped 1 small jar salsa 1 cup bread crumbs 1 egg salt and pepper mix all ingredients together shape into pan and bake at 375 till juices run clear approximately 45 minutes serve with mashed potatoes and green beans

• United States
28 Jul 07
ZUCCHINI MARMALADE 2 lbs zucchini or Summer squash juice of 2 lemons, seeds removed 1 teaspoon grate lemon zest (yellow rind portion) 1 13.5 oz can crushed pineapple, drained 1 package Certo (or other powdered pectin) 5 cups sugar (no substitute) 2-3 tablespoons candied ginger, finely minced 5-6 1/2 pint canning jars Have ready 5-6 1/2 pint canning jars, washed and sterilized . Wash the zucchini, peel and slice. In a non-aluminum kettle, combine lemon juice, lemon zest (the lemon zest is the yellow portion of the peel which has all of the white parts removed), and the drained pineapple (save the pineapple juice for something else). Bring to a boil and immediately lower the heat to a simmer. Cook for 15 minutes, uncovered, stirring occasionally. Stir in pectin and boil again. Add sugar, ginger, and continue to boil the mixture for another minute, stirring all the while. Remove kettle from heat, skimming off any foam which rises to the surface. Allow to cool 5-10 minutes. Ladle into hot sterile jars and seal according to manufacturer's directions. Process for 5 minutes in a boiling water bath canner.

• United States
17 Apr 07
I know a website were you can find some great recipes.Everything from a to z. http://www.recipecircus.com

• United States
17 Apr 07
My Family loves this recipe: BAKED TAMALE PIE 1 pound ground beef 1 onion, chopped 1 (14½ ounce) cut up tomatoes 1 (8 ounce) can tomato sauce 1 (12 ounce) can corn 1 tbsp chili powder 1 tsp ground cumin 1 box of cornbread ½ cup Shredded Cheese Brown ground beef with onion over medium heat until brown, about 5 minute. Drain off excess fat. Stir in tomatoes with their liquid, tomato sauce, corn, chili powder and cumin. Heat to boiling, reduce heat to low, and simmer for 10 minutes. Preheat over to 400. Sprinkle mixture with cheese. Make cornbread mix according to package and pour cornbread over the meat mixture. Bake for 18 to 20 minutes until cornbread is done. Immediately sprinkle with remainder of cheese. To serve cut into wedges.

• United States
17 Apr 07
You didn't really say what kind of recipe you wanted but since you put under tags pasta I am going to share a pasta recipe with you. Ravioli With Meat Recipe Prepare the paste as in the preceding receipt. Take whatever meat is desired--chicken, turkey, or veal--this must always be cooked. (Left-over meat may be utilized this way.) Chop the meat very fine, add one tablespoon of grated Parmesan cheese, one egg, a dash of nutmeg, a dash of grated lemon-peel, one tablespoon of butter, cold. Mix these ingredients in a bowl. Take a teaspoon of the mixture and put it into the extended paste, about two inches from the edge. Take another spoonful and put it about two inches away from the first spoonful. Continue to do this until you have a row of teaspoons across the paste. Then fold over the edge of the paste so as to cover the spoonfuls of mixture, and cut across the paste at the bottom of them. Then cut into squares with the meat in the middle of each square; press down the paste a little at the edges so the meat cannot fall out. Continue to do this until all the meat and the paste are used up. Put the little squares of paste and meat into the boiling salted water a few at a time, and boil for ten minutes. Serve with tomato sauce, or butter and grated Parmesan cheese.