The dominating computer game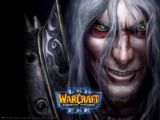 Philippines
April 17, 2007 9:46am CST
The dota or the Defence of the Ancients is one of the dominating in our country. This game has been the modern games in change for counter strike. Is this games a good or bad influence for flipino children? What do you think?
2 responses

• Slovenia
29 Apr 07
I'm not from filipino and I think this game is great. You simply forget for the rest of the world for that hour, it's just you and your character. And your teammates and your opponents. But yeah, no game is good if you play it too much. It's the same with dota - you have to be careful you don't get addicted (like play it everyday for 3 or more hours).

• Philippines
19 Apr 07
it has its ups and downs. my students would talk for hours on the game and they can't wait to go back to the computer shop to play the game. one thing about the game is it allows you to work with others and at the same time strategize on how to complete the job/battle. the draw back is, it really takes too much time off of kids, when they should be studying or finshing their works or projects, they would spend an hour or two playing the game. it would be alright if they could have time management but from what i see from my students, they usually get a low grade from my class if they fail to submit a project or work on time. even if they do submit, it's usually done in haste. it's alright to have fun. just have the right to do it and time to study.