Where Did You Get Your Avatar?

United States
April 17, 2007 5:53pm CST
Mine is a photo of the Manhattan skyline at sunset taken from our car. It's my daughter's photo and one of my favorites. However, I see all kinds of avatars here. Some look like they are also personal photos, but some are caracitures or symbols. So where did you find them and why did you choose them?
9 responses

• United States
17 Apr 07
Well, personally, my Avatar is a picture of myself ... what I looked like when I took this picture about 6 months ago or so. I am not ashamed to let people know who I am, or what I look like. That is why I have chosen this. I used to change my Avatar about once a month on here there for a while, but this one is what I always seem to come back too.

• Canada
17 Apr 07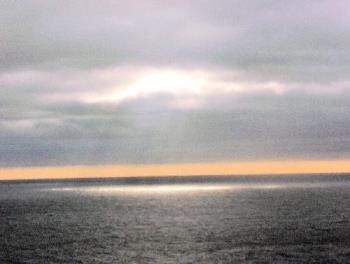 I love your avatar I change mine quite often. I use my picture sometimes but mostly. MY cats get featured or my photography. I love sunset pictures and I will add one of my favorites to this discussions.It was one after a hurricane passed by the island on which i live it was amazing to see the see set over the sea. Cheryl

• United States
17 Apr 07
My avatar is one of my own pictures. Its me and my dog Charlie that passed away last October. I use this picture because to me I can hold my dog in my arms forever. Its a sort of a tribute to my dog.

• United States
17 Apr 07
Mine is a picture of my hand holding my hamster, Smokey. I think my cousin took it. For an avatar, I don't like having another photo, unless it's symbolic or special to me, or really beautiful and I really love it. I usually like having my own pictures for my avatar because it expresses my personality more.



• United States
17 Apr 07
Mine is me. I try to chance it a lot. So I can give you a glimps of my life.

• St. Catharines, Ontario
17 Apr 07
I really can't remember where I got my avatar, but I've had it for a long time. I first used it on my Yahoo profile page, so it must have been at least five years.