Has anyone seen the original movie or read the book?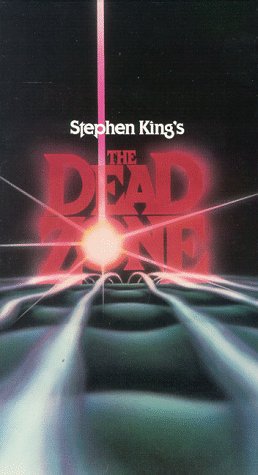 United States
April 17, 2007 9:39pm CST
I love the show the Dead Zone with Anthony Michael Hall that is on tv but I wondered if anyone besides me here ever saw the original movie? Or did you read the book by Stephen King? If you did what did you think of them? In my opinion both were very good and I loved Christopher Walken's performance along with Martin Sheens in the movie. For those who aren't sure here is the link to it on IMDB: http://www.imdb.com/title/tt0085407/ for you to check it out.
8 responses

• United States
19 Apr 07
I loved the original movie. It is awesome. Christopher Walken was excellent in the part. I've not had the opportunity to see the series with Anthony Michael Hall. Too bad, I like AMH too. Hugs.

• Canada
20 Apr 07
Yes I have seen the movie, and I read the book ages ago, they are excellent. I am not a big fan of the show though..... Back to the book... alls I can say is "The ice is gonna break" best delivery of a line... EVER ;) I love Walken, he is so offbeat and odd.

• United States
21 Apr 07
I agree Walken is very, very good. I've liked him in every thing I've seen him. I haven't watched the movie in a long time but you know I may have to check into renting it soon :)


•
25 Jun 07
I read the book and saw the film, now have a dvd copy, but Ive never seen the series. Not sure its showing on UK cable atm. I loved both the film and the book. Christopher Walken is brilliant. Have you seen him in a film about scientists who can record people's thoughts? I think its called brainstorm, I remember it being an excellent film too.

• United States
26 Jun 07
I haven't seen that one with Walken at least not that I remember. Will have to check it out. If the series does come to your area I'd suggest checking it out. It's very well done. Anthony Michael Hall does an excellent job in the role.

• United States
18 Apr 07
I'm most certain that I did read the book as I was a huge Steven King fan a long time ago; but my memory fades as age glows. I was not too crazy about the tv series because they played up the romantic angle a bit too much - if not for that, I would have really loved it. And, I was a bit disappointed when his partner cut his hair too. :) ~Donna

• United States
18 Apr 07
I know how that goes with the age and trying to remember if I read a book or not :) Yeah he did look better originally. I liked him better with the longer hair but maybe he wanted it cut. I don't know on that one.

• United States
18 Apr 07
I've read the book, watched the original movie and watched the series. The series is very good, but doesn't hold to the book. The original movie was much closer to the book than the series is.

• United States
18 Apr 07
I've watched the movie and loved it. Christopher Walken did a great job. I'd like to read the book as well.

• United States
8 Aug 07
I have read the book and seen the show a few times, and would have to say I enjoyed the show a lot better as I seem to have a hard time understanding anything written by Stephen King.