What is your deam Digital Camera?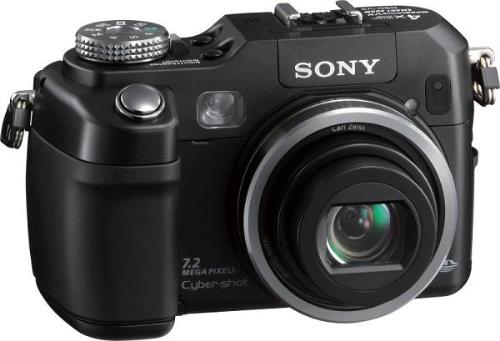 Philippines
April 18, 2007 3:32am CST
I am just a noob in the world of photography and I only got a cybershot to learn on. I am really fun of having a Canon DSLR Camera. I hope I could get it sooner. How about you?
4 responses

• United States
24 Jan 08
For Christmas I received my Canon Rebel XTi EOS. I'm new to the DSLR camera life, but I've already taken like almost 5,000 pictures with it. I love it! I take it everywhere we go and take pictures of just everything. Until I learn more about how to use it fully, I don't believe I could wish for any better of a camera. I can wish for the 800mm zoom lens though.

• Philippines
20 Apr 08
Wow! That could be more expensive than having a camera body itself. Canon Rebel is one hot camera, too. Most of my friends told me to invest more in lenses than getting new body. I wish I could get 800mm zoom lens too. By the way, don't you dream to get any L lens for canon?

• United States
28 Apr 08
The 800mm telephoto lens is so sweet and I definitely want it, but that's a hefty price tag: $12,000.00! I would need to change my career to photography with an income before I could justify paying a price like that for an accessory. Maybe later on down the road...

• India
18 Apr 07
I like Nikon products...such as Nikon's new D40X, a 10.2-megapixel digital SLR, quite a step-up from the 6.1-megapixel D40 model. D40x improvements are a longer-lasting battery that allows up to 520 images per charge (vs. 470 images), faster continuous shooting at 3 frames per sec. (vs. 2.5 fps) and a wider ISO sensitivity of 100 to 1600. The D40X is fast. Its near-instant power-up (0.18 second) and fast, reliable responses help photographers act on the moment, while the continuous shooting mode lets photographers easily capture up to 100 JPEG images of action as fast as 3 frames* per second. The camera's razor-sharp autofocus ensures crisp images for a wide variety of photographic scenes. Flash photography is simple with the D40X because the camera employs Nikon's best flash control, which evaluates ideal flash exposure automatically and accurately, even in difficult lighting situations. Its my dream to buy it....i simply love it

• Philippines
27 May 07
I really pray that you could get it soon enough. Good luck!

• Philippines
23 Jan 08
I've got my Nikon D40x last week. Oh my! This is really a dream come true! It's been almost a year since the released of this model and I'm too lucky to have it since it's much cheaper on the day of the released date. Thanks for helping me out. It really means a lot to me.

• United States
21 Apr 08
My dream camera is a Nikon D300. I am saving up my money for one, and hopefully I will be able to afford it soon! I could probably afford it a lot sooner if I sold my current DSLR, but I just can't bring myself to do that! I love my camera and have grown so attached to it! Plus, it will make a good back up camera.

• Malaysia
18 Apr 07
im still looking for camera.thanks for information.