Computer problem...please help!

Australia
April 18, 2007 8:56am CST
One partition of our pc hardrive is causing some problem. We can't acccess files stored in it. Do you have any software that can restore files or even fixed it? Have you ever encounter such prob? Please help..
5 responses

• Philippines
20 Apr 07
i encounter that issue, you may retrieve those file by using the command prompt, other more the hard drive is infected by virus, you need reinstallation again. to the extent your hard drive is already ineffective and need to replace already.

• Indonesia
19 Apr 07
yes I have experient this thing, I just use easy recovery to bring back the file, even thou the partition is gone, and the file is damaged, easy recovery can recover them all, but it's not perfect though. well it still can recover at least 90% of the files, as long as you don't overwrite it. good luck with your recovery. I get the software from mini pe, or use hirenboot cd from www.9down.com ( warning some have said that 9down contain spyware or trojan _ please proceed with your own risk hehehe)

• China
18 Apr 07
Ah,I has encounter this kind of prob before.i think that Harddisk fix tools"easy reconvery" can help you fix and save you data in you harddisk.it's version is 6.0,you can throuth "www.baidu.com" expolor it.then setup.run it,choice the kind of lost data.next .ok .but you 'll wait a long time.about 3 to 4h.


• Philippines
18 Apr 07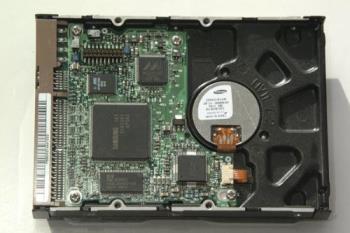 There are several recommendations from the internet on how to fix your hard drive problems but this should be done by pc experts. Disk editors can be downloaded from the net but again the use of these need the assistance of professional pc technicians to avoid permanent damage to the hard drive. may i refer you to http://www.binarica.com/data/about/diskedit.html and read what i mean. the best advice i can give you is for you to ask the help of a computer technician.