Where can I help teach our future men?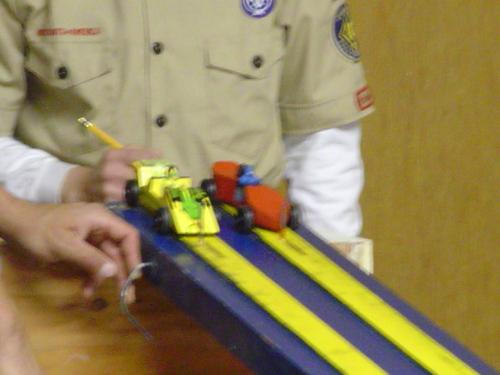 United States
April 18, 2007 8:25pm CST
Where can boys 1st thru 5th grades learn how to Search, Discover and Share, learn how to turn a Pinecone into a bird feeder, learn how to build miniature race cars, learn how to hit a golf ball, learn self discipline through taking turns, learn how to use an old style apple peeler, learn the Cub Scout Motto~ Do Your Best, learn respect for themselves and others, learn why we salute the flag, and so much more?In Cub Scouts!!!!I love the Cub Scouts program. Check into it and you may fall in love with the program too. The Boy Scouts Organization is in many different contries. I have met a young man in Scouts who is from Sri Lanka. Here in America the highest honor is to make Eagle Scout. What is the highest scout honor called in Sri Lanka? Do you know?
2 responses

• United States
20 Apr 07
I was a Brownie then a Girl Scout (Guide in Scotland) and my cousin was a Queen's Guide, the highest rand you can get. So I am famililiar just what a great role it played in my life.

• United States
20 Apr 07
Oh, that is so cool. I would love to hear more about the Scotland Scouts. I was a Brownie Scout and than a Girl Scout. Then I switched to Salvsation Army Girls Club. There I was a Sunbeam and then a Girl Guard. I made it to Junior Soldier. It is similar to the Girl Scouts but within the religious organization of the Salvation Army.

• United States
19 Apr 07
I agree that Boy Scouts of America is a fantastic program. I wish all boys would join. My husband used to be a leader.

• United States
19 Apr 07
And I am sure his knowledge and experience would be greatly appreciated in your area. Have him sign on to be a committee member or Unit Commissioner. You could too! I agree Scouting is a great way to help young boys grow into fine young men and to give back to the community.