What is Your Favourite Dish???

Pakistan
8 responses

•
7 Dec 06
i would say that i love a nice cheeseburger and some french fries, i dont like plain burgers thou


• Pakistan
5 Dec 06
woww thats cool i alsoo love it..and this is really cool

• Belgium
23 Nov 06
I love french fries :) yum lol



• Pakistan
5 Dec 06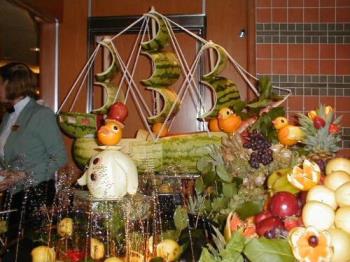 well dear you say oh man I am tooo hungry and you are asking me my favourite dish..........!!!! well is "CHICKEN TEKA MASALA", with lots of "nan" and "parata'!!!!so this is kool i really love these kind of fast food,,

• India
20 Oct 06
I love to eat vegetable spring roll and also American Chopsey with hot and sour vegetables.