Do you cheat?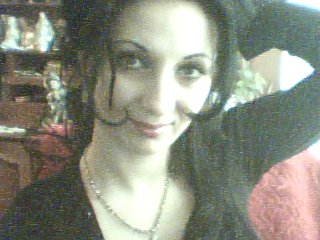 Romania
April 19, 2007 2:58am CST
What's your opinion about cheating?Do you thrust somebody who has cheating once?It is a crime or for some reasons it is the right thing to do?Y think that people are free to choose but when it comes to cheating....How can you know that a person has cheating you?His/her excuse make a difference?For what reasons do you cheat somebody/
5 responses

• Sao Paulo, Brazil
19 Apr 07
Cheating, in my opinion, must not be forgiven. Cheating is for stupid people. When you finally find a person that loves you, that wants you, you go and cheat! Why? It was your decision to say yes when someone asked to be your girlfriend/boyfriend. You must take the responsability, and never cheat. There is no reason for cheating, and it must not be tolerated.

• United States
19 Apr 07
I think I would have a hard time trusting someone who has cheated once. I dated someone who cheated on past girlfriends and after a certain amount of time I did start to wonder and begin to not trust his excuses. I have never cheated because I think if a person cheats then they honestly don't want to be with the person they are with.

• Latvia
19 Apr 07
No no no I would hate myself so bad if i would cheat... If love is gone, I would tell my boyfriend and split up before I go out with someone else. If my boyfriend cheats I see it more as his problem - he is the one who is not honest and will feel guilt after I get to know it. And believe me - sooner or later we get to know what is going on for real:)

• Philippines
19 Apr 07
I don't consider cheating in a relationship should be a part of any relationship that we might had in life. There is no excuse that "We are just only a human and we are entitled to commit mistakes and to cheat" common we have our own minds to think what is right and what is wrong...