who do you travel with?

Philippines
April 19, 2007 8:03am CST
they say long trips can be very relaxing. who do you enjoy it with? bestfriend? lover? parents? siblings? who do you enjoy long trips with? share your thoughts!
3 responses

• Malaysia
9 Jun 07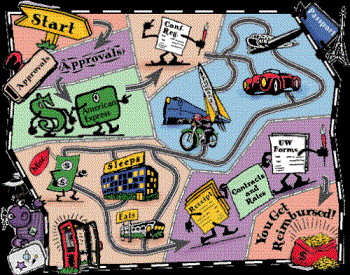 i usually travel with my parents or friends...travelling with parents is sometimes better coz then i don't have to use my own money that much hahahaha...but if you travel with friends then you get more freedom and able to do the things that you like or something like that...

• Singapore
20 Apr 07
I've travelled with friends and family and in all ways. Backpacking, package tour and free and easy. I enjoyed them all. I have always gotten along well with friends and family. So I don't mind having either as my travelling companions. They are all great fun to hang around with! :)

• Philippines
19 Apr 07
i love travelling with my friends.. kampai.. we've had a lot of trips together over the years. i enjoy road trips with them a lot, because i would not notice the time! i would always be laughing a lot because of their antics. i love travelling with my boy friend as well. and his family. we went to bataan once, just the two of us, and i really enjoyed it a lot.. but most of all.. i really enjoy travelling alone. i'm not sure why.. but i really enjoy bus rides on my own. maybe it gives me more time to think and i don't bore anyone when i start to choose to be silent.. hehehe!