Shilpa Shethy Underattack


United States
April 19, 2007 9:17am CST
We all heared about the attack of Hindu Extremest Group "Shiv Sena" on Shilpa Shethy.They blamed her that she crossed her limits when she was hugged and kissed by the Hollywood actor "Richard Gere". What u think people she crossed her limits? Any group or person have right to set the limits of other person?Shiv Sena (Hindu Extremist Group) is doing right?
4 responses

• India
20 Apr 07
i think shiv sena is right because shilpa should not have given that much lineance to richard that too in a public place we being indians should cotrol such sort of things

• United States
20 Apr 07
U mean Shiv sena have full rights to set the limits of Shilpa or any other Indian.

• India
19 Apr 07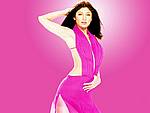 they are over reacting on that topic but still shilpa needs to be more aware about her act in India and outside India that the kiss is not a conman thing in India as it's outside

• Malaysia
19 Apr 07
No,I don't think Shiv Sena is right. I do not believe anyone has the right to set the limits of others regardless of how strongly they feel about an issue. To advise would be one thing but to actually attack someone for something I personally think is their own business,is definitely wrong.