Happy Birthday to you, Happy birthday to you!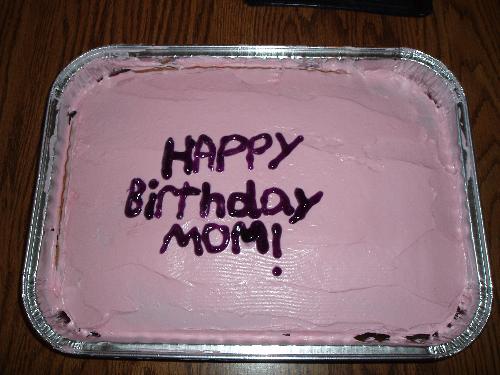 United States
9 responses

•
19 Apr 07
Lol thats a good question! I remember when i was younger i couldnt wait for people to sing happy birthday but then when i they did i feel shifty and awkward! I normally like been the centre of attention but i find myself quite embarrassed when it happens! Its different if its one person in you're own company but when a few of them do it, thats when i go red! Hopefully as i get older, it will fizzle out!


• Canada
21 Apr 07
I hate it when people sing happy birthday to me. I get so embarassed I just want to crawl under the table and die. I used to love it when I was a kid, but my shyness has gotten a LOT worse over the years I guess. 2 years ago my friends and now hubby took me out for supper on my birthday, the staff came over and sang happy birthday to me and everyone was looking over at us. Oh my goodness I thought I was going to pass out, I could feel my face getting beat red.

• Canada
21 Apr 07
I don`t like it when people sing Happy Birthday to me , I get so embaressed , I feel my face turn RED and I want to run . The only time I don`t feel like running is when my Neices and Nefews sing it to me , only cause they are kids and I am scared I would hurt their feelings . How do you react to being sung to ?

• United States
20 Apr 07
it feels like the first time everytime !! (amazed by leon riche i think ) well if happy birthday is from your love able gal friend or wife ..it feel like they just continue to say this ...forever ... wishes play an important ruole in our life ....and person feels really good when some one say or wishes anything ....to anyone ......this feel great !! a good feeling comes in your mind and you just refresh yourslef ..... then when u gave a small party or some sort.....your heart just be joyfulll ...and then with gifts around this becomes a memory for you to remember

• Philippines
20 Apr 07
when i was still a kid, i love when people sing happy bday for me. but lately, i still love it (because of the thought that they remember your bday)but i always get embarassed. i dont know why but when they started singing happy bday, i fell like my face was on fire cause i was really blushing.

• Pakistan
20 Apr 07
Well as far as i remember my family has celebrated my birthday every year and still they celebrate it but havent heard the song yet hehehe perhaps not in our custom , but on the same time i have sung this many times for my friends on their birthdays always being the first to wish them by singing them birthday songs sometimes on their doorsteps and the one's who dont live near on cell phones it reall not only fun but also strengthen the bond of love,friendship and sacrifice for each other.

• United States
19 Apr 07
I hate it, I blush and hide.