About the Pagan Religion

Spain
April 19, 2007 4:10pm CST
My friend Lecanis told me a little about this interesting religion, and I wanted to make a place to discuss about it and that way learn more about it. I am interested on which are the most important Gods, the most popular legends, and perhaps some not so popular also. I am interested on the philosophical idea of the consequences and the responsabilities of each act, which is sometimes so underrated in christianity as misunderstood with sin-forgivement.
7 responses


•
23 Apr 07
awww you're lovely. I have a virus in my chest. I'm feeling really very shaky and tired, and I look like gollum. not joking at all there, I really do. my skin is grey and my eyes are all red rimmed and the colour of them has washed right out. very attractive. when I'm not well my brainpower goes downhill quite a lot. I'm even having problems following the things I read, let alone articulating my own thoughts.


• United States
19 Apr 07
I don't know too much about Pagans and their religion, I am hoping you get many responses to be able to learn. I do know xParanoiax has always come through with precise and very well thought out responses, so I thoroughly enjoyed reading her response here on the subject !!

• United States
19 Apr 07
my responses are not showing on my "responded to page. I hope this is seen.


•
21 May 07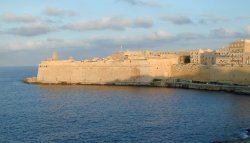 Paganism is an umbrella term, which basically refers to any religion which is non-Christian, except Judaism. Most pagan religions are to do with nature, and the natural balance within the Universe. Many new pagan religions are very modern, and claim to represent ancient knowledge, though are no more than collections of misinterpretations of historical activities. Wicca was invented in Victorian England, where interest in Egyptian finds, and exploration kindled a romantic dream to live in ancient ways, especially if leading to longer life. This aspect is reflected in the story of 'Summerisle' off the West coast of Scotland, and is the basis for the original 'Wicker Man' film (with Edward Woodward, Britt Ekland, Ingrid Pitt & Christopher Lee, not the modern Nicholas Cage version). Other Pagan faiths are based on such ancient religions as Southern French Isis worship, the stories of English Queen Mab, the Welsh Druidic tradition and other ancient rites and rituals passed down throughout the ages, by word of mouth (through song by the Trobadours, poems by Olwen, and the plays and Punch and Judy shows of England). Many of these religions do not require God/Goddesses, and most preach that a good act gives its own reward, and that evil acts will return to the doer tenfold. This lack of self aggrandisement, and lack of ulterior motives, has led to a revival, especially amongst people who have lost faith in the Christian Religious Leaders. It often contains reference to, and might even be the original basis for, the ancient chivalric movement, which lives on the hearts of the non-Catholic alligned societies today. Historically, these codes of chivalry developed through the Knights of the Dark Ages, to bring peace and accord among the people after the Roman collapse. Such orders as the Teutonic Knights of Northern Germany, Arthurian Tales of England, and the Templar influence on Southern France, Malta and Portugal. Pagans tend to be forgiving and tolerant people, who would rather die than commit evil. An example to all other societies.

• Janesville, Wisconsin
13 Jun 07
Any religion that did not branch off of Judaism - Christianity, Islam, etc. All see themselves as non-Pagan, but yet may even view eachother as Pagan... I see elements of Paganism even in these religions... Althought they usually do not see it in themselves. - DNatureofDTrain

• Canada
1 May 07
As some people said... the gods and goddesses are who you like... personally I worship Gaia Gaia (pronounced /'ge?.?/ or /'ga?.?/) ("land" or "earth", from the Greek Ga?a; also Gaea or Ge (Greek G?) is a Greek goddess personifying the Earth. and paganism has Karma Many current Pagans in industrial societies base their beliefs and practices on a connection to Nature, and a divinity within all living things, but this may not hold true for all forms of Paganism, past or present. Some believe that there are many deities, while some believe that the combined subconscious spirit of all living things forms the universal deity. ]]. Ancient Greek Paganism, which tended in many cases to be a deification of the local deity, as Athena in Athens, saw each local emanation as an aspect of an Olympian deity during the Classical period and then after Alexander to syncretize the deity with the political process, with "state divinities" increasingly assigned to various localities, as Roma personified Rome. Many ancient regimes would claim to be the representative on earth of these gods, and would depend on more or less elaborate bureaucracies of state-supported priests and scribes to lend public support to their claims.

• Spain
15 May 07
Very interesting!! I'm sorry I took so lon to answer, I wasn't in the mood for thoose deep topics... I thought the idea of Gaia came from Hindu tradition... is it perhaps an oriental influence into great tradition? In another discussion I have been told our western idea of Karma is not right, or at least is not the original Oriental idea, so what is YOUR idea of Karma? I didn't know about Alexander mixing politics and religions, it must be like Tutankamon founding a monoteism on Amon-Ra, right? I'll ask you more later, thanks for joining!

• Janesville, Wisconsin
26 Apr 07
I am impressed at how well this topic was covered. The Gods, and Goddesses that are most popular depends on Which Pagan, Trad/Tradition,Path,culture,heritage,tribe,band,or nation ... all a person is. Pagan refers to any religion that is Non Judaism, Non Christian, Non Muslim.. or Non Abrahamic stemming, although if you look closely to many traditions you can see the Links between Pagan and non Pagan... etc. However you need to really study deeply to see this. - DNatureofDTrain

• Murfreesboro, Tennessee
20 Apr 07
See, the reason xParanoiax's (very good by the way) description was somewhat different from mine is that "paganism" is really an umbrella term. Inside it, there are many religions which in ancient times came from completely different parts of the world, with different Gods, different stories, and totally different practices. In modern days, Pagans are people who follow any of (or some combination of) these originally seperate religions. My description in your other post was about the Celtic religion, and more specifically, my own practice of it. I'll elaborate more on the other things you asked in a bit, but my baby needs me.

• Murfreesboro, Tennessee
20 Apr 07
Okay, now that my son is safely not eating something bad for him, I should be able to write more. Defining the "key Gods" of the Celts is very hard. This is largely because the Celts covered such land at different times, and sometimes you could go ten miles and find new Gods or new names for them, as well as different stories about them. However, my Gods tend to be the ones worshipped in Ireland, mostly the big ones and not the ones associated with specific places. The Goddess who appeared in my dreams was the Morrigan, who is typically seen as a "war Goddess" but also had a reputation for being protective. She always appeared to me wearing a raven-feather cloak, and in the old myths she often turns into a raven. The major Celtic God is pretty much unanimously believed to be the one know as "the Dagda" or the "good god" though his female counterpart is sometimes argued about. He's supposed to be married to Morrigan, but the "Mother Goddess" of the Celts, who would then technically be above him in rank, was Danu. See how quickly this gets confusing? The most popular Celtic God is Lugh, who is known as being something of a jack-of-all-trades. He's very clever and very talented. I could go on. There are a plethora of Celtic deities. But the ones I most often deal with are Morrigan, Dagda, Lugh, Cerridwen, and Brigantia (also called Brigid or Brid). I'll be on and off here adding more as I think of it, okay? I know there were more things you asked about, but I have to write and take care of my kid too.

• Spain
20 Apr 07
Thank you very much. Little by little I'll get trough it. Anyways, I need some time to study it myself too. So take care of your kid and don't feel pressed by my questions. I hope he is doing well. It starts to take form for me, And it is somehow similar to other polytheistic religions (or some other with a God above and then many divine identities near us). I think this might possible because humans, althought their different points of view and ways of life, are always attracted/interested in the same natural forces that are Gods or whatever we want to call that.

• Spain
22 Apr 07
Wow that's a lot of new great information, thanks a lot, Lecanis. I'll take it slowly, and I think after this I'll have a lot of new questions, I'm afraid :). I didn't expect a "mystical" relgious path, as I suppose it is due to its "journeying" meditation, and that makes me think on a lot of new things. I have been told that religious way is originally from Asia, is that not true, or was it introduced into Celtic culture in some historic circumstance, as Atila's invasion or something like this? I'll ask you further later. :)


•
27 Apr 07
whoohoo. better-ish. enough to think straight, anyway. okay sooooo.... my take on it. Paganism is an umbrella term which covers a wide variety of different religions, and some non-religious spiritualities. it's hard to pin down exactly what they have in common that puts them under that umbrella together. my opinion is, that what they have in common is honouring the forces in nature, and/or the spirits of the ancestors. this can be in the form of A God, A Goddess, a Goddess and a God, many Gods (as faces of the same force, Soft Polytheism) or many Gods (as separate and distinct entities (Hard Polytheism) or no Gods at all. my PERSONAL variety of Paganism is this. Traditional, Hereditary Witchcraft, with a loosely religious basis. not saying that my religion is loose, but my religion is very personal. it has nothing much to do with me being a Witch. when I work Magic it isn't an interaction with the Gods, it's an interaction with the wider universe, but not the Gods themselves. my Gods are The Old Girl and The Old Boy. both appear shall we say, more mature to me. because they are older than language, they have no names. and who are we to put a name to them. to me, they are seen as a fairly fierce looking old woman. I suppose the word Battleaxe will give the best mental image. old, but quite hard, quite tough and sinewy and weathered. she's pretty stern. he's probably younger. late middle age. very tall. antlered. he wears skins and furs, and has a distinct smell. Oakmoss, leafmold, woodsmoke and animal muskiness. this isn't a physical form. they are much vaster than that. they are the incredible creative and destructive forces of nature. CONSEQUENCES. okay, no Rede, no threefold return etc. simple physics. every action has an equal and opposite reaction. whatever you do will affect you. not in a higher force dealing out Karmic retribution and reward, but in the person you are. the only person you have to answer to is yourself. can you really face every action you take and look yourself in the eye, and say "that was the right thing to do" if not, you'll never be happy.

• Spain
15 May 07
I am embarrased I took so long to answer, but I was busy and I wanted to take your things calmly and deep, as others'. Now I have studied your answer, and I have some questions... I am interested in this kind of difference of terms: relgion, spirituality, physics... and methaphysics? Where do you think is the line betwwen all that?

•
15 May 07
religion. tricky to define exactly. I consider myself religious, but a lot of Pagans are not religious. if there's Gods involved I consider it a religion. I know some people will say they aren't religious but do beleive in Gods. but to me, beleif in deity is religion. Spirituality would be the same thing but without Gods. so the trappings without deity. beleif in spirit, energy etc. I suppose spirituality is belief in things unmeasured by science without the beleif in deity usually associated with that. physics and metaphysics I think are the same thing. just some is physics we can measure accurately with tools and the other is physics we can't yet measure. I think science and Magic has the same defining line.

• Spain
15 May 07
I agree that science, as magic, has to study both physics and methaphysics, but I disagree they are the same thing. I think the difference of measurements is not a mean of knowaldge/technology advance, but is on its nature. I mean, physics are always the same and have a matematical form of reacting, accurately measurable, but methaphysics are ruled by subjects (souls, spirits, minds...) so they are restricted to this beings' freedom (and perhaps other feelings such as love). Since freedom is not measurable, methaphysics are not matematical and don't have to react to times the same, that is why there are so many apparently contradictions in religions, we have to study them as psicologies or social science, always keeping in mind that they are peronal wills after that reactions... What do you think?