kids penpals online

Australia
July 21, 2006 5:03am CST
i want a pen pal but just cant find one on the internet or enny were else can you help???
3 responses

• United States
5 Sep 06
When I was a teenager I signed up with International Pen Friends and met people from all over the world. It was a lot of fun and very educational. I think this is the same organization: http://www.internationalpenfriends.com/aboutipf.html There are a few other organizations you can find online as well.

• Turkey
5 Sep 06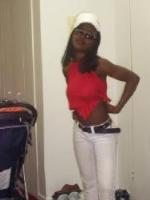 hello i,m MICHAELLE ADAMS from Ghana and i want you to be my pen pals ok so if you like me as your pen pal please write me back ok i need you byeee yours friendly, michaelle adams.