How much money do you spend for online games?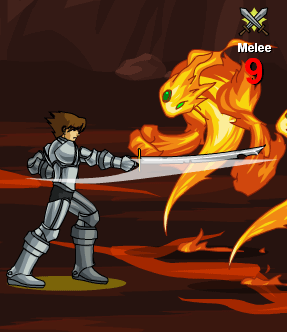 Philippines
April 20, 2007 5:38pm CST
Do you play any online games? what are those games that you are indulged with? Do you get addicted to it? My cousin has been an online game fanatics and is willing to spend a pretty big amount of money just to upgrade his account. He actually spent $29.95 just for one online game account, the dragon fable. And that's not the only game he is playing online. :P I have been tempted also of upgrading my account, but sometimes the stingy person in would somehow hold me back.. :P how about you, would you also spend money for online games? how much could you probably afford just for the online game you really enjoy? do share your thoughts.. :P
8 responses

• United States
15 May 07
The only money I've spent to play online games comes in the form of an XBox Live membership, which cost me $49.95 for the entire year. It allows me to play any of my XBox 360 games online that are compatible with online play. It's fun for games like Madden and NCAA Football, where you usually want to have a human opponent, or when you play games like Ghost Recon and Rainbow Six:Vegas. It's a ton of fun. I don't play MMORPG, they require too much time and money investment, and I really don't have either luxury right now with work and school. Esp. the time aspect.

• United States
21 Apr 07
i spend nothing lol games are tight and all but i'd rather hit the gym and look at the girls makes my day a hell of alot better specially when they smile at me i hulk out lol :d super strength you should try it lol

• Ireland
21 Apr 07
I wouldn't say you are stingy, I would say you are sensible. I don't spend any money on online games. I work as a computer engineer and after spending my entire day on computers, the last thing I want to do is come home and spend my leisure time on them. I have computer scrabble and lots of solitaire games on cd and these are enough to keep me going.


• Singapore
21 Apr 07
Nothing too drastic for me. Just tens of dollars for each game I fell in love in. I can probably count with one or two hands the ones I spent real money for. :P

• United States
21 Apr 07
I have bought a few games... I bought "jewel Quest" $29.95, and i bought "Bejeweled" for $29.95,I bought an arcade game that i like and paid $29.95 for that one,and then i bought one called "Puzzle Inlay" and paid $29.95 for that one too..I have also bought some from Walmart,and downloaded them too..When you buy a game,you keep your reciept,but you will have the game forever,if something happens and you lose it ,which that has never happened to me all you do is put your confermation # in the internet and it comes right back on...I enjoy my games and i spend time playing and enjoying them..The ones you play on line are not the same quality as the ones you buy,they are big ,fill up the whole screen and fun..Its as good as those video games you play on Xbox..