I was snubbed today!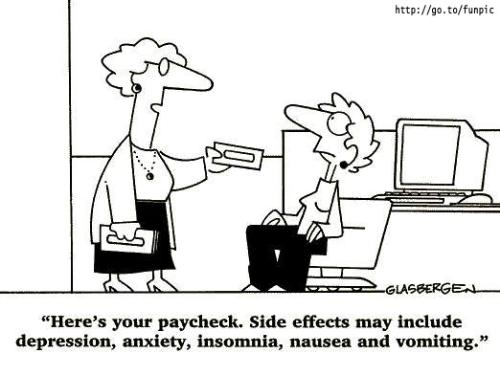 United States
April 20, 2007 7:41pm CST
Ok, here's the deal. A little over two weeks ago, I was offered another job which I took for two reasons, I hated my other job, and it was all night shift, 7 pm to 7 am, and my new job is days, and is so much better suited to me. Well, today I was in the grocery store with my daughter, when I saw a former co-worker, and I was just opening my mouth to say Hi when she looked straight at me and turned her head away as if she didn't see me. Now I know a snub when I see one, and it was definately a snub of the highest order. The thing is, it really doesn't bother me. I never really trusted this woman, and really not someone I would ever be friends with. But I thought afterwards, I should have really said Hi and her name in a loud voice so she couldn't ignore me. LOL I walked away from her, but slowly with my head held high. And the only reason I can think of why she would snub me is because the place I worked at was small and the few people who work there including the owners are quite clannish and have their own little group, which I was never really a part of anyway. So my best guess since I left them short staffed was that she is mad because she had to cover my nights and I know she had to hate that. Oh well, I have every right to quit a job I hate. The part that does bug me is that this woman acts all holier than thou, yet she can go around snubbing people. Well, I guess it's her consious and if she wants to act that way it's on her, and doesn't reflect on the person I am.
2 responses

• Philippines
21 Apr 07
Her lost my friend. And she has no right to get angry to you. You have the right to change job if you want too. You don't need her permission. (^^,LOL) Too bad she is such a snob. She didn't hear your sweet greeting. Her lost really. Have a nice day dear.(^^,)

• Philippines
27 Apr 07
Thank you dear for the BR mark. Hope you won't encounter such incident again but it will be at their lost. Have a great day! (^^,)

• United States
21 Apr 07
You know what? That was her loss. Too bad you didn't follow your instinct and acknowledge her. I wonder what she would've done then. Probably pretended that she didn't hear you or that she didnt' recognize you. Oh well. To each his own.(I wonder what that means!! :-) )