Gta Vice City Stories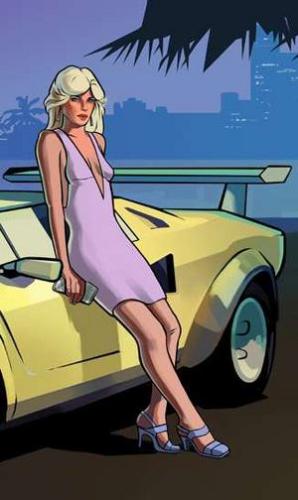 India
April 21, 2007 11:39pm CST
Gta Vice city stories is out now,on psp,ps2,and copmter! I had been waiting for geting my hands on a new gta title and that it is here i cant wait to get my hands on it i'll go today itself and purchase the title....Will give a little review of the game tomorrow.....What aree you guys waiting for? here re the links you might be intrested in:go here for ps2 title: http://www.amazon.com/gp/redirect.html?ie=UTF8&location=http%3A%2F%2Fwww.amazon.com%2FGrand-Theft-Auto-Vice-Stories%2Fdp%2FB000NGWFX6%3Fie%3DUTF8%26s%3Dvideogames%26qid%3D1177215671%26sr%3D8-1&tag=javcra-20&linkCode=ur2&camp=1789&creative=9325 go here for psp title: http://www.amazon.com/gp/redirect.html?ie=UTF8&location=http%3A%2F%2Fwww.amazon.com%2FGrand-Theft-Auto-Vice-Stories%2Fdp%2FB000FYZS6M%3Fie%3DUTF8%26s%3Dvideogames%26qid%3D1177215671%26sr%3D8-2&tag=javcra-20&linkCode=ur2&camp=1789&creative=9325
1 response

• Bahrain
23 Apr 07
hey there, well, it took a long time to release wherever you are, I got this game 3 weeks back and have finished all the story missions as well, Now I'm doing other stuff to get 100%, it was very interesting, I'm sure you'll love it, because everybody loves Vice City. But it's not as long and not as many missions as San Andreas, which I still love the best among all the series, but it is definitely enjoyable and worth the play, I played min e on the ps2, and thoroughly enjoyed every minute of it.

• India
23 Apr 07
well vega i visited the gta site yesterday itself so m a bit late and i am sure that it is going to turn out to be an awesome game obviously when its gta it has to be awesome and you mentioned that you finished the story missions in 3 weeks is it that short a game? i was expecting it to be of somewhat as lengthy as san ansreas...but hardly matters,the previous one,liberty city stories was also very short i finished it in 24 hrs without sleeping ar taking even a lil break.

• Bahrain
28 Apr 07
yeah, I finished the story missions long before three weeks, and that's only because I wasn't playing that regularly. I too was a little disappointed as this game was also really short, just like liberty city stories. Nothing can compare to San Andreas. And as you know, vice city is pretty small as well. But still GTA is always fun. I guess this one is short too because it was also initially intended for the PSP, I do wish they would make a GTA with a bigger map than San Andreas, and remember how customizable the look of CJ was, that was exciting too. I think GTA 4 is intended to be bigger than San Andreas with a much larger game map, and a bigger story, or so I've heard. So, before that I will have to get an xbox 360 because it won't be released for the PS2 anymore.