do you drink hot coffee during summertime?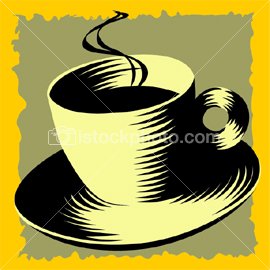 Philippines
8 responses


• United States
22 Apr 07
Personally, I am not a coffee drinker. I can say, however, tha I drink cold drinks in cold weather. I am not sure if that helps very much, but that is just me. I may, on occasion, drink coffee in the winter, but it is loaded with sugar and creamer when I do!

• Philippines
10 May 07
i love coffee!! it's my alternative to chocolates, specifically black chocolates. i'm a working-mom so the need to be awake 18 to 19 hours a day is a must since I need to still feed my baby at 2 or 3am. To stay awake, coffee perks me up. Though I try to avoid drinking coffee everyday, i just alternate with tea or other fruit drinks. To answer your question, yes I still drink hot offee even during summertime and there are a lot of choicesfor cold drinks like for frapuccino there are caramel or java chips, or even ice cream like coffee crumble.

• Philippines
8 May 07
i am a coffee drinker and i also drink hot coffee even if it's summer and even in the evenings.i would rather drink my coffee hot than cold.at times i get to taste cold coffee but i really love it hot hot hot.

• United States
25 Apr 07
Personally I do not drink coffee. I never could find one that had a good taste to me. My husband however, is a big coffee drinker. He drinks two cups of coffee a day no matter what the weather is. That means in the summer when it is 100 degrees outside he still has that morning cup of coffee. My daughter now drinks coffee as well. Now I got two coffee feends in my home.


• India
25 Apr 07
I love coffee and it wont matter to me which season i am in. Well let that be a cool winter day , rainy day, hot summer day which ever i wont let my cup of coffee go.

• Singapore
22 Apr 07
I like to have my hot freshly brew coffee with a bit of sugar regardless whether it is a cold or hot day, usually one sugar to keep my weight down and add skimmed milk into it. I would prefer full cream milk, but due to my weight, I have to cut down on the full cream milk and opt for skimmed milk.