Has anyone ever read any books by Bentley Little?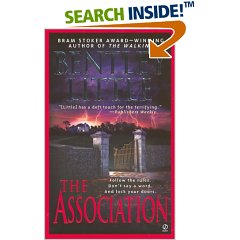 United States
April 22, 2007 1:59pm CST
I think that he is a great author. He writes suspenseful and very graphic novels. He is a drama/horror writer like Stephen King. In fact Stephen King says that his books are good, when you read the book reviews on the covers of Bentley Little's books. So if you like Stephen King books, then you would probably enjoy Bentley Little books also!
2 responses

• United States
23 Apr 07
I read him! He is so scary that I have to put his books on the porch sometimes so that I can sleep. "The Town" is the scariest one that I have read so far. It really creeped me out. Have you read it?

• United States
23 Apr 07
Yeah, that is one of my authors. I think he has been interviewed on Coast to Coast radio show. Horror and sci fi are the types of books I prefer. Stephen King was big with me then I moved on to Dean Koontz. Good luck finding the books you perfer to read. Tis a good thing to curl up with a book.