Why is the Mylot Pay system such a secret?

United States
October 20, 2006 3:17pm CST
I do not understand why they are keeping the pay system from us. If we knew what to do, we could get more people to join, and get more users to post. I have had referrals tell me that they just arnt interested because the pay system is such a mystery. Only like 1% of my referrals are active because of this. So, why is my lot keeping it a secret? I am just curious.
9 responses

• United States
21 Oct 06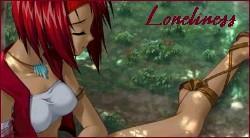 I had emailed them when I first joined to find out how the money is figured out. This is what they told me: "Thank you for your inquiry. Earnings are based on a proprietary algorithm we have developed and we do not disclose this information." Of course, just a lot of words that tells us nothing and it doesn't explain why it is so secret. I haven't been able to figure out a rhyme or reason...so I just go with the flow. I enjoy the site and the money is just a side benefit so I continue to have fun and to chat with others.

• United States
21 Oct 06
That just dosn't make sense to me. I mean, I know this site isn't a scam. I'm not worried about getting paid really, because I'm pretty sure that they do. BUT, it is eating me up not knowing the secrets. lol Just one of those things that I can't figure out. It drives me nuts not to know something, and understand how something works.

• United States
21 Oct 06
Hi there, i just started with mylot 2 days ago and have asked many people if they can tell me how we get paid and nobody ever responded, now i know why because no one knows the answer.

• United States
13 May 10
Yeah that really funny because i was trying to figure it out to. I'm here to make money. So i wanna know what most efficiant way of making it is. It seems like barely posting is the best way xD

• United States
21 Oct 06
I wonder the same thing, I think it should be more publicized. I wondered about it when I first started, it made me doubt getting paid. But I have seen people post saying they got paid so I guess it's for real.

• United States
21 Oct 06
great question...i also think more people would get involved if they disclosed just how much a post can earn...wonder if they will ever make their pay system public...i hope they do...

• Philippines
21 May 10
I am just a newbie here and I would like to share my opinion on this. Maybe it is because, if they reveal on how they are paying our actions in here, some might abuse it. Abuse of the site is the first thing most sites owner would avoid.

• Canada
21 Oct 06
All that I'm worried about at this point is being paid, and I'm not even overly worried about that as a lot of people are claiming to have recieved payment. I do think that it would be in mylots benefit to make their paying system more public, would probably bring a lot more users in.

• Indonesia
21 Oct 06
Yes.. my refferal ask about that too.. and some not interest because i dont have proof of payment. sometime when i post more i get less money and when im post less i get more money? mystery no one know how to target your earning day by day. just respons!
• United States
21 Oct 06
I have been wondering that too... it seems eratic.. my second day, I posted less but made more???

• United States
21 Oct 06