Snore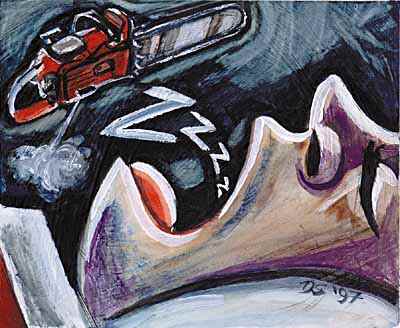 Philippines
April 23, 2007 12:10pm CST
Can you sleep if someone will snore? And why is it that the person is snoring can soundly sleep?
5 responses

• United States
23 Apr 07
Its so hard to sleep with a snoring person! As long as i go to sleep first, im fine, and i'll most likely sleep through the night. But if theres any chance i go to bed later than my boyfriend, theres alot of kicking involved and rolling over until i can finally go to sleep. if i stir enough on purpose, it'll wake him up enough to stop snoring a few minutes while i try to go to sleep.

• Philippines
21 Apr 11
My husband sleeps immediately just as his head touches the pillow and sometimes he snores. I just don't sleep easily if I hear some noise. I usually nudge him when he snores so loud.

• Philippines
24 Apr 07
My dad snores and even i get to sleep earlier than him, I wake up when he starts snoring even if I am in the other room. Its really that loud. Good thing I get to see him only one month per year. He works abroad. =)

• Philippines
24 Apr 07
if i am too tired, i can sleep even if someone is snooring. someone told me that if a person is snooring when asleep, he has a serious sickness. what do you think?