Do you like collecting Antiques?

Germany
April 23, 2007 2:03pm CST
we have a couple of antiques in the house. My husband is crazy about antiques, he said its a good collection and investment. he likes watching BBC's antiques show and there i've found out that you can really make money in buying and sellings antiques!
4 responses

• United States
23 Apr 07
I just love anything old, I don't collect specific things unless I get wealthy enough to collect everything and store them in my non-existent mansion. But anything with a history really interests me a lot, I even love walking into antique stores. The atmosphere there seems to be way different since many things from numerous time periods are stored there, almost like a condensed time capsule with a roof =) What kind of antiques does your husband collect?

• Germany
23 Apr 07
he have mostly ceramics and silver. before i dont have much interest on antiques but now i'm keeping my eyes open in our bargain hunting lol

• Philippines
24 Apr 07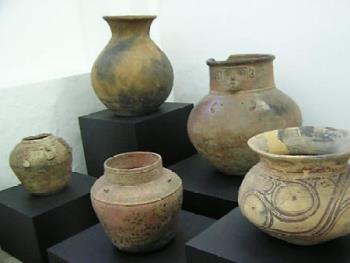 That's true, there's money in buying and selling antiques. There are many people already who got wealth by looking for antiques and most of the time buying them with low price then sell them with high price especially if the items are rare already.

• United States
23 Apr 07
I never liked antiques before but my husband wants to venture into architectural salvage and restoration. He works as project manager for a construction company and found out that a lot of good old things go to waste after demolition. He asked me to do some research on this topic. I agree with you, there is indeed a market for old stuff.

•
6 May 07
Yes indeed I love to collect antiques! They are a sure investment, especially if you keep them in good condition. I try keep all mine away from direct sunlight, this could tarnish them, especially if it might be pottery or silver items Lynn-Marie