who is your best author and why?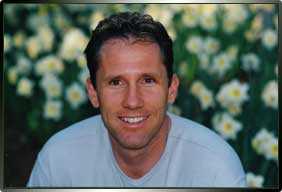 Philippines
April 23, 2007 4:23pm CST
for me, the best author is Nicholas Sparks and n \o one could equal him in his writing prowess. I don't know how he can do such things and touch the hearts of the readers. He makes me so addicted in reading romances which I never thought I would do before because I was really fond f reading thrillers and suspense but now, I turned the other cheek and started reading romances because of this author. How about you?
7 responses


• Philippines
23 Apr 07
okay.. im gonna try her sometime. what book of her would you recommend me to read?

• United States
24 Apr 07
I agree Nicholas Sparks is on his own level. He has a way of writing romance novels, without making them seem that way. However, my favorite author has to be James Patterson. I've read almost all of his books and I have been intrigued by all of them. He has this wonderful gift of keeping people ont he edge of there seats. He makes people want to read faster in order to get to the next page. I hope to one day become an author just like him!

• Philippines
24 Apr 07
I have read James Patterson. 2nd chance and Roses are Red. I was really amazed and he belongs to my top 5 best authors. I liked roses are red and i thought it was all about it. i never though there would be a sequel-violets are blue. and until now, i have never read the sequel and i'm still hanging on it. I like his works. Good choice!

• Australia
23 Apr 07
I don't think I've ever heard of Nicholas Sparks before, I don't really read romance, but if I see one of his books then I might give it a go :) I have quite a few favourite authors, but the one who I would rush out to buy his latest would have to be Stephen King. His books are always so interesting and different, and I think he has a great sense of humour.

• Philippines
24 Apr 07
you should try Sparks, he's one hell of a writer. i just love his sense of romance and makes you want to read his novels over and over again. what he makes is not just an ordinary love at first sight stories and all but what he makes are stories that would last forever.

• China
25 Apr 07
I have never read books of his.But from your introduction,i want to read.Can you inroduce one of him for me?Thank you!

• United States
24 Apr 07
I think that james patterson is my best and favorite author, my favorite book by jim is the lake house.

•
24 Apr 07
I love Master Sun ZI, author of the Art of War lol. I have been using, or trying to use His wisdom in every day life, plus even in the world of investing. I wish they could teach His ethics in western schools, personally we would get a much wiser generation of deep thinking people. I am fed up of this pop idol culture myself.

•
23 Apr 07
Jeanette Winterson. Her books are strange and can be difficult to read since she doesn't write stories in a typical linear fashion. She's postmodern in her style and her lyricism is heartrending, poetic and magical. I've never known another author like her. Oranges Are Not the Only Fruit is the best book to start with because it's the most accessible.