How old is your cat?

Guangzhou, China
6 responses



• Philippines
24 Apr 07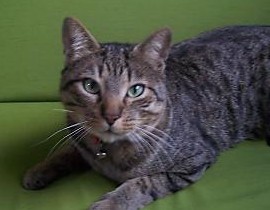 Cats can reach that age? I have been taking care of cats but they didn't live that long. Accordingly, as regards dogs, man's one year is equivalent to 7 years for dogs. So cats has shorter - about 5 years. You must have taken care of your cat very well. Nice to know.

• Australia
24 Apr 07
Well, my 3 current cats are only about 18 months old - the 4th is only 4 months old :) My parent have a car from when i was 10 so that makes him 16 years old already - it really doesn't seem like it's been that long though. He's healthy, friendly & a great pet - especially with my 10 month old daughter. Very gentle! I haven't had much luck with cats, our oldest cat was only about 5 years old, she got sick & then she went away to die but that was the longest i've had a cat for, personally, i have had so many bad things happen to fat too many wonderful cats.

• Australia
16 Nov 07
hi there youless so your cat is 15 years old your cat is doing very well you must really look after him well i have a cat male cat is 4 years old and my female cat will be 1 year old in december the 24 and her kittens are 1 month old how time flies i think she is pregnant again buu ti want to desex her but i think it might be too late thanks for this discussion

• United States
24 Apr 07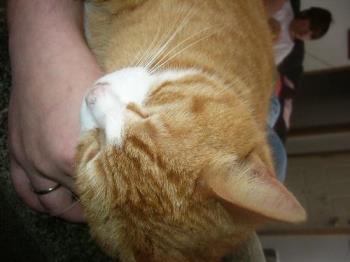 hiya there! I have 3 cats..my oldest.Dude..hes a big puff ball thats orange and white..hes about 16 yrs old and he too has lost teeth..his vampire teeth as i call them lol..which ones r your cat losing? he is my favorite..shhh! lol..he was my first pet ever.,.and he plays fetch with cotton balls..and very smart..then i have Stormy,hes 4 yrs old all black..hes my sons cat..he never wants me or let me hold him..but Sky can drag him by his arm pits and he just lays there lol..and now we just got a new kitten..she was abandoned and these teenagers were throwing rocks at her..hes 4 weeks old..so i reported them..and i took her in..shes soo cute!! lol!! another al black cat lol..and i love them all like family:)