Cars you had in your life.

Portugal
April 24, 2007 2:23am CST
Tell me what car do you had in your life ? Which do you liked most ? What car do you wish to have ? Post some characteristics of it. I will start it: I had: 1. Oltcit Club model '86, fuel engine, 56 HP; it was a small car, two doors, 5 persons places in it and maximum speed i drived was 120 km/h. I sold it in 2000. 2. Dacia Solenza model 2003, fuel engine, 75 HP; sedan type; maximum speed i drive was 150 km/h. I sold it in three month ago. 3. Hyundai Accent model 2007, diesel engine, 110 HP. Maximum speed by now was 140 km/h... only have 3500 km on board. I love most my last car ...Hyundai. When it cames to wishes ...i would like a Ferrari....who wouldn't ? :))
1 response

• Singapore
25 Apr 07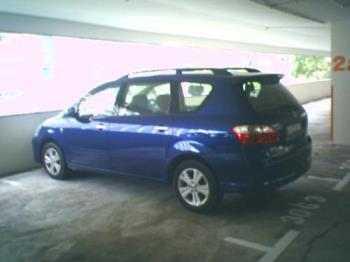 I am a Toyota fan, I am driving a Toyota Picnic, a 7 seaters MPV right now and I like it very much as I could fit in my whole family in it. The petrol consumption is high at 8.9km per liter. My previous car is also a Toyota, It is a Corolla. The fuel consumption is much better at 12km per liter. It is a better city driving car.