Nintendo Wii and Playston 3 witch one is your #1?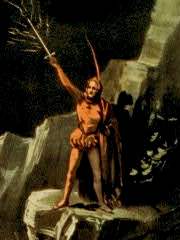 United States
5 responses


• India
24 Apr 07
I also prefer The sony Playstation 3 over the Wii. PS3 has got a lot more to pffer than the Wii. The games are more realistic and have a much higher graphic detail. But, i am wondering why haven't you put up the name of Microsofts XBOX 360. Its also a very great console and has loads of features packed in it. If it was here in the choices i would have chosen it over anything else.

• Australia
24 Apr 07
I think obviously the playstation 3 would beat the wii in a competition of power and features, but also when you pay an extra $600 (In Australia), of course you're going to get a much more powerful machine. Also, the Wii's motion sensing controls can be a positive or a negative, depending on what you prefer. Though, overall the xbox has achieved the level of power that people want, but the price is not as huge as the PS3's, which is why I'd consider it the best console. Also, halo 3 basically speaks for itself. Though overall, it's all a matter of personal preference.

• Malaysia
24 Apr 07
of course i'll choose PS3. It got a lot of features in it and advance function like the Blue ray. Although it'll cost more to buy the games for it but i don't care, i'll buy it sooner or later. I don't want to many TV games in my room, so i'll not gonna buy the nintendo Wii. It also can make me save my money to buy the PS3 games in the future.

• United States
16 Jan 11
Playstation 3! This really isn't fair because no system can compare. Ps3 gas more games and better graphics. Plus lots more that isn't fair to throw in nintendo's face.