So fess up how many of you have a Myspace Profile?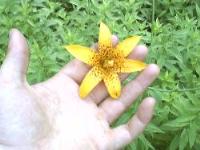 United States
5 responses

• United States
25 Nov 06
I have a myspace profile and account. I only use it to keep up with some of my writing buddies. I haven't used it in about 3 months or more. I really prefer my Xanga account.

• United States
25 Nov 06
Hahah! I have two of them! :) I love myspace so much. Plus each of my profiles has a different layout.. There are so many cute layouts out there. I use one as my main one/trains, etc. And another for personal...

• United States
25 Nov 06
I have one and i use it, its a great cure for boredom