Yesterday & Today - To All the "Kids" Born Between 1930's and 1970's

Portugal
April 24, 2007 10:46am CST
First, we survived being born to mothers who smoked and/or drank while they carried us. They took aspirin, ate blue cheese dressing, tuna from a can, and didn't get tested for diabetes. Then after that trauma, our baby cribs were covered with bright colored lead-based paints. We had no childproof lids on medicine bottles, doors or cabinets and when we rode our bikes, we had no helmets, not to mention, the risks we took hitchhiking. As children, we would ride in cars in front or back with no seat belts or air bags. Riding in the back of a pick up on a warm day was always a special treat. We drank water from the garden hose and NOT from a bottle. We shared one soft drink with four friends, from one bottle and NO ONE actually died from this. We ate cupcakes, white bread and real butter and drank soda pop with sugar in it, but we weren't overweight because WE WERE ALWAYS OUTSIDE PLAYING! We would leave home in the morning and play all day, as long as we were back when the street lights came on. No one was able to reach us all day. And we were O.K. We would spend hours building our go-carts out of scraps and then ride down the hill, only to find out we forgot the brakes. After running into the bushes a few times, we learned to solve the problem. We did not have Playstations, Nintendo's, X-boxes, no video games at all, no 99 channels on cable, no video tape movies, no surround sound, no cell phones, no personal computers, no Internet or Internet chat rooms..........WE HAD FRIENDS and we went outside and found them! We fell out of trees, got cut, broke bones and teeth and there were no lawsuits from these accidents. We ate worms and mud pies made from dirt, and the worms did not live in us forever. We were given BB guns for our 10th birthdays, made up games with sticks and tennis balls and although we were told it would happen, we did not put out very many eyes. We rode bikes or walked to a friend's house and knocked on the door or rang the bell, or just yelled for them! Little League had tryouts and not everyone made the team. Those who didn't had to learn to deal with disappointment. Imagine that!! The idea of a parent bailing us out if we broke the law was unheard of. They actually sided with the law! This generation has produced some of the best risk-takers, problem solvers and inventors ever! The past 50 years have been an explosion of innovation and new ideas. We had freedom, failure, success and responsibility, and we learned HOW TO DEAL WITH IT ALL! And YOU are one of them! CONGRATULATIONS!
7 responses

•
6 May 07
Every last word you have said is true, I was born in 71 and it was the same for me too!

• Portugal
6 May 07
Thanks bizziebod. I wish I could take credit for this but unfortunately I cannot. However, since I agreed wholeheartedly I felt that it was worth posting not only for the older generations to remember the good old days but to show the younger generations just what they are missing out of the "good" life. Thanks for dropping by and for your input. +

•
6 May 07
How very true. I was born in 1967, so I qualify.lol I remember the dangerous playground rides with no safety surfaces. Oh, the scrapes on the knees were seen as trophy's and I was always jealous that my sister had more bruises than me! If we cut ourselves in school the nurse would bathe it with raw TCP and put a plaster on it that had the strongest adhesive. It would take 3 days to finally rip off in the bath. I really don't know how we survived and now we are parents we have turned our kids into whimps, doing everything for them, too scared to let them out and wrapping them in cotton wool. What went wrong? Even if our kids want to take risks now they are seen as hooligans or we stand next to them shouting "Be Careful". Thanks for the read, it brought back so many memories and when I think back to what I got up to I would be seen as special needs with ADHD in todays sad world that our poor kids have to deal with.

• Portugal
6 May 07
Those were the days. How true the last sentence. While I don't have any children I have cousins who did. The older cousins were still able to bring up their children as we were brought up but the younger ones were the first generation to begin the downhill turn. However, I don't think we can blame all parents nor the government...I think it is more of a combination of the two and the latter only does what the majority want. But I really think that parents should let the kids take the falls, give 'em some "tea and sympathy", a little kiss and send them on their way back to the "school of hard knocks" where they will learn to stand up for themselves better and faster and how to take it on the chin, tuck in their shirts and keep going back to class until they learn to be strong individuals. Always nice to see you and thanks for your lovely input. +

•
6 May 07
You are so right. We need to teach our kids resilience otherwise they are going to fall at the first hurdle of lifes hard knocks. I know I am silly with my kids sometimes, but I am so glad they have both become very independent individuals. My son at 13 yrs does not want me to go out with him and tomorrow, when his dad takes him to a graffiti park to be filmed, he has said to his dad "Don't embarrass me". We had to laugh, as we know we would never have had the balls to say this to our parents! Do you think we just try too hard to make our kids happy, without realising how we are actually making them worse? Thanks gifana for your responses.

•
6 May 07
I tend to stay up as late as possible at the weekends and I really enjoy mylot in the early hours. My partner is in the bedroom composing songs on his guitar, so he doesn't mind! Thanks for a great discussion gifana, I have really enjoyed it.+


• United States
24 Apr 07
Thanks for the congratulations! Congratulations to you also! It's kind of scary when you think about all the things you listed. When we grew up, it was definitely a different world. My favorite is "We had freedom, failure, success and RESPONSIBILITY, and we learned how to deal with it all!" That is just soooooooooooo true. I just do not understand how things got turned around like they did. Maybe someone can tell me. I'm glad I grew up when I did, aren't you?

• Portugal
24 Apr 07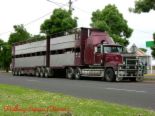 Looking at what's around me you can betcha bottom dollar I am out moded....I wouldn't want it any other way. We were never afraid to look ahead and I, for one, was never afraid to look back. I can't remember how many times my Dad would pick up my lollipop from the ground, clean it off for me and then say...."ya gotta eat a pound of dirt before you die, so don't worry you still got a long way to go." I'm sure a lot of parents today would see him as an uncaring and barbaric parent...but the way I see it he wanted to make sure that I would let a small thing get the better of me. I think the attitude of the American public, not the soldiers in the field, turned life in the US around. It turned people into complainers rather than patriots....and I think that there were too many fear monger writers trying to make a fortune telling it like it was and not let us found out for ourself. There are so many people like Ralph Nader who look for ways to scare people. Back when we didn't need anyone to tell us and we got along just fine. I am now living in today's world free of illness (haven't seen a doctor or had exams for over 20 years) because, I believe, I don't care or worry about what MIGHT happend if I do, or do not do, this or that. I don't take risks but life is too short to worry about trivial things. I worry more about stepping off a curb and getting mowed down by some hop head on a souped up motorcycle or having a face to face confontration with a 16 wheel Mack Truck. Always nice to see you Claudia.

• United States
3 May 07
You're so right about others telling us how to do everything all the time. I guess it's true that "common sense" really did die. Thanks for the Best Response, too.


• United States
6 May 07
Well aint that the truth. I don't know how we survived it, but we did. We are happy, healthy and wise too!

• United States
24 Apr 07
This is so true. The way they have safety regulations these days one can only imagine how humans made it this far. LOL I tell my girlfriend about what it was like when I grew up. There were no TV shows after the news or on Sunday. There were only 4 or 5 channels. Remember the fans with the aluminum or steel blades and no screen on it? I think the difference is 40 years ago people watched their kids. Now parents want to blame others. Like it is the manufacturers fault that someone didn't watch their child and it was injured. Remember the Fisher Price "Little People"? They are obsolete. If they were that dangerous only a few of us would have made it. I think a lot of those regulations are the cause of some of the problems we have today. It has created a lack of parenting. And I am almost terrified at how bad it will be in 40 years when I am 75.

• Portugal
24 Apr 07
I glad I won't be here in 40 years (111 yrs for me). I think you have hit a nail on the head when you say that many parents are blaming others for their own shortcomings. It's human nature but it is the future generations that will suffer I think. I was a little too old for the Fisher Price toys. My childhood was during and just after WWII, pre- and post-rationing. Financially they were good times but production was more for the war effort. Christmas and birthdays were lean until WWII brought back prosperity. Presents were mostly new shoes, a sweather and skirt, and underwear. We also each got a book and one game for the three of us to share. We didn't make a fuss because we didn't get a laptop and we loved to open the presents. "Love was All Around" as the saying goes and most families were closeknitted....we looked out for each other because our mother's took the place of men in the factories and fathers were off at the war front on somewhere else doing defense work. So different from the Vietnam War. We were indeed the UNITED States. Nice to see you coolseeds.

• United States
24 Apr 07
Thanks for posting this. It is amazing that so many of us made it this far isnt it. We also worked for our spending money. Mowed yards,baled hay,hoed the garden,or babysat. We werent given an allowance. I wouldnt trade my childhood for anything it was great. I had great parents and friends. Oh and I still have that chipped front tooth.

• Portugal
24 Apr 07
lol, the chipped tooth.....today you would probably have a peg tooth or something. I also worked from an early age for spending money. I also got .25 cents a week allowance for washing dishes three times a day, keeping my room clean, house cleaning on Saturday and ironing my stepdads' and brother's shirts....when I got to high school although the allowance was increased to $1 a week. From the time I was fourteen I was working summers for spending money...my parents never took a cent from my wages. I have loved every waking moment of my life but I do wish we could go back in time for about a year and show the newbies what life can be....without all the new contraptions. Thanks for coming by and sharing.

• United States
24 Apr 07
Wow, I just made the cut. I was born at the end of the 70's. Thanks for the reminder of how life has changed. I know it is much different for my kids than it was for me. Oh, the good old days!