What do you prefer, travel by ship or by plane?

Philippines
April 24, 2007 7:26pm CST
i really love to travel however seems like i enjoy travelling by ship rather than by plane.. the longer the travel is, the better and more sights you could see. i don't know about ya all but i'd prefer by ship than by plane.. how about you? what do you like better?
6 responses

• United States
25 Apr 07
i never traveled by ship and i always traveled by plane before. i think for me it is on the plane because we get where we want to get fast but thinking again, i would like to try new things and would try to go by ship one of these days. hey, you never know if i might like it better, right?

• Philippines
25 Apr 07
yeah, you might want to try other things.. i bet you would enjoy it.. especiallyu if it's a cruise.. LOL..

• Netherlands
9 Jun 07
For a long trip, I prefer by plane. The soon I get to the destinations the soon I can go, enjoy and looking around. And I can use maximum of my time on my destination instead of spend it just on the way to get there. I don't mind about travelling by ship (as I've been on a cruise ship many times) when I have really plenty of time and just want to relax, but it cost you also more money for eating and drinking and entertaining while you are on board especially at night when nothing much to see on the wide ocean except for the sea whisper....

• Philippines
30 May 07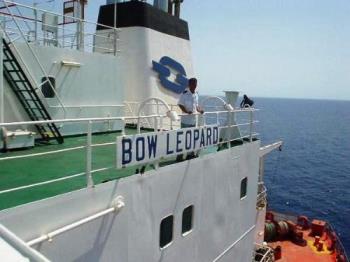 I think I prefer to travel by ship because I can see the beauty of the sea and I would meet people in there. I hope that I could travel by ship someday even just going to Southern Philippines. I went there before by land.

• United States
27 Apr 07
I love cruising, but if theres a destination I am headed I'd rather fly.

• Philippines
25 Apr 07
i love travelling so much..so if i were to be ask if whats better in plane or ship...if i dont have a bf with me ,both will do. but if i have to travel with my boyfriend, ill chose travel by ship. imagine cruising around with your boyfriend is so romantic right?...the longer hours, the better heheheheh

• Turkey
25 Apr 07
I think it depends a bit on the destination. A voyage is fun, especially if you can go out and watch the sea, but it can take long to arrive. Planes are quick and you get to see the clouds (which is a fascinating sight), and if you're flying at night, you can even see the stars and the moon.