I am a Fashion-Accesory Designer by heart! Are you?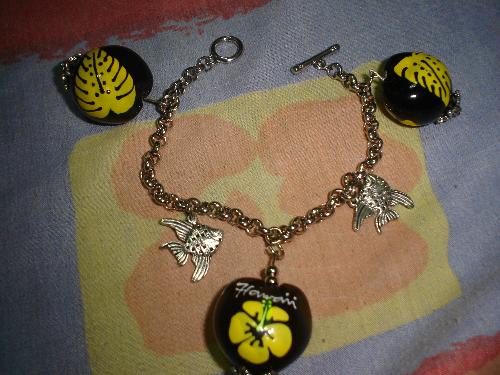 Philippines
April 24, 2007 10:10pm CST
I am fond of making cute little stuff, accesories for family,friends and for myself.It is fun making things out of some stuffs and see that you make an actual product out of putting or joining thins together. Having this skill makes you a little bit fulfilled and venture into small business.Who knows, one day, I'll be one the well-known designer for everyone.
2 responses

• Philippines
25 Apr 07
Good for you. I love fashion but I'm absolutely clueless with accesories, I couldn't make an accesory to save my live, I'd rather model them than make them, hahaha.

• Philippines
25 Apr 07
I am not really artistic when it comes to making accessories, but whenever i'm bored, i try making simple ones. But i haven't made a lot of accessories that really suit my taste. I wasn't able to finish most of the accessories i've started 'cause i can't think of any idea to make them look unique and interesting. I have made only one interesting bracelet, made from colorful buttons put together. And i'm not so patient in making accessories, i love seeing people making them though. There are really people who are born with talents in creating beautiful stuffs, maybe you're one of them. Goodluck! =)