"Everybody has the freedom to yearn, but for us gays freedom to make illusions"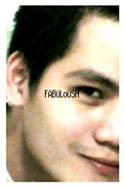 Philippines
April 24, 2007 11:39pm CST
Why do gays find it hard to find a true mate? Is it really true that gay men are destined to be single? Why do gays simply be gay? Why is it so difficult for the gay people be accepted? Is there such a proven scientific explanation why man turned into gay? Is there a social standard for a person be considered as gay? Is being gay a sin? or fair enough?
No responses