what is your favorite type of flower?

United States
11 responses

• United States
26 Apr 07
Well I like many flowers even though some don't like me. I'm allergic to many of them but I have a few I do like. My favorite though are Black Eyed Susans. I know they aren't exotic or anything like that but maybe that's why I like them so much. They are common but a hardy flower. They are pretty but not fancy at all. Maybe they remind me a bit of myself :) Anyways they are my favorite of the flowers.

• United States
26 Apr 07
You poor dear! I know a few people who don't care for this time of year at all, because of the pollen.Back in my early twenties, I had an affinity for daisies, the small white hardy ones. they were cute as buttons! However, when I bought my first rose plant, a delicately beautiful white rose, I have been hooked on the hybrids ever since!

• United States
26 Apr 07
It's not only the pollen but scent of the flowers. I can't be around roses, gardenias, jasmine, and honeysuckle. They cause asthma attacks. Gardenias are the worst because they will just shut my lungs down immedietly. Oh well I manage but it's one reason I can't wear many perfumes, most use one of those flowers as base. I love daisies as well. They are my second favorite. Of course they look a lot like Black Eyed Susans just having white petals instead of orangish ones.

• United States
30 Apr 07
Yes, I love roses too, but I never buy them as I found they really don't last too long, which is a pity since they are so beautiful..so I prefer flowers that you buy for yourself that last awhile, like marigolds, chrysanthems or carnations..Love daisies too, especially those big African types

• United States
26 Apr 07
Learn More About Web ResultsTropical Hybiscus Plants and Flowers Tropical Hybiscus Plants: Most of our Tropical shrubs are perfectly suited for full sun and many other conditions. www.strictlyhibiscus.com/hybiscus_plants.php http://www.strictlyhibiscus.com/hybiscus_plants.php this is my flower and I hope you enjoy this information.

• India
26 Apr 07
I love flowers - all of them! I grew up with mogras, jasmines, roses, lilies and a host of other flowers in our garden! I love almost any flower, but if I really had to choose, I guess I'd pick something exotic, like maybe the Casablanca Lily, or even the Callas Lily, both of which I rarely ever get to see!

• Philippines
26 Apr 07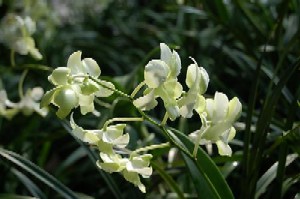 Yes, I like roses too especially the red. But orchids are really very beautiful. They are rare and very expensive.

• China
26 Apr 07
I love flowers as well. They enliven my mood and bring color to my world. My mom grows different kinds of plants in her little garden especially those with flowers. They are very beautiful and all my life I witnessed how they have become the source of her inner peace and joy. Among my many favorites are orchids, roses, tulips and daisies.

• Philippines
26 Apr 07
My favorite type of flower is color white, and the one that really smells good. I dont have any familiar name of flowers to tell, because i really dont know their names in particular so i will just say all the characteristic of the flower i like. it must be color white, smells good and small.

• Melbourne, Australia
26 Apr 07
I love frangapanis, I think they have the most wonderful scent & just look so devine & tropical. I can't wait to plant one in my garden.


• Philippines
7 Jan 08
I adore and love roses too. And my favorite is a red roses. For me, red roses is a symbol of true love and beauty. I love the simple beauty of red roses and its alluring effect to people. And also red roses is a symbol of my deepest love to my love.