what are your signs that you're broke?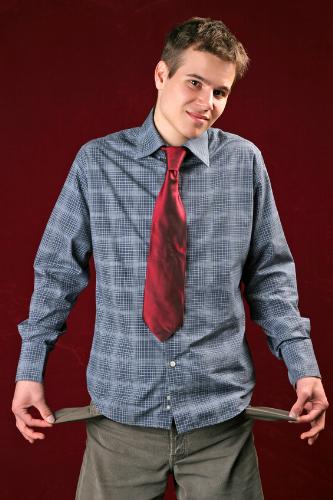 Philippines
April 26, 2007 4:14am CST
everyone, even rich people, would come to an instance that they don't have cash at hand. what are your signs that you don't have money anymore? when do you say to yourself that you're broke? if i'm desperately looking for an Automated Teller Machine (ATM), that means i'm already broke and i need cash.. i would know if my mom is broke when i lift my coin bank, it's lighter than i last checked! she has this very bad habit of openning my coin bank.. tsk tsk tsk! but that would mean she no longer has any money left or available at that moment. what are the things you do or say or happen when you are broke?! how do you cut costs?
4 responses

• Germany
26 Apr 07
i could say my family is broke when our savings is more on withdrawals than deposits. my husband is unemployed for about three months now and we have to rely on his unemployment benefits for everything.

• Philippines
27 Apr 07
i hope everything would work out fine and i believe you can make it through.. :)

• Philippines
28 Apr 07
you'll know that im broke when i ride a bus when going to work.

• Philippines
27 Apr 07
people who are close to me will know that i am broke, if i start paying with coins. i open all my piggy banks and start counting the coins that i saved when i still have much money. another sign is that when i go out, i wear my best outfit. i act as if i have lots of money :) i wear fashionable clothes but i don't eat in the usual places that i'd go when i have money. i just pretend to have money. but now, i learn to save as in really save. i keep 10% of my husband's savings so that in times of emergency, we can cash out

• Philippines
26 Apr 07
i sure am broke when my savings is depleting instead of growing. when this happens, i have to cut on expenses immediately before i get totally broke.