Desiring for God is written in the human hearts.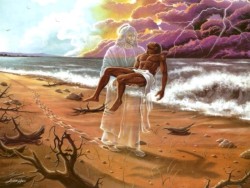 Qatar
April 26, 2007 7:38am CST
The desire for God is written in the human heart, because man is created by God and for God;and God never ceases to draw man to himself. Only in God will he find the truth and happiness he never stops searching for. In many ways, throughout history down to the present day, men have given expression to their quest for God in their religious beliefs and behavior: in their prayers, sacrifices, rituals, meditations, and so forth. These form of religious expression, despite the ambiguities they often bring with them, are universal that one may well call man a religious being.
No responses