What are your plans for the weekend?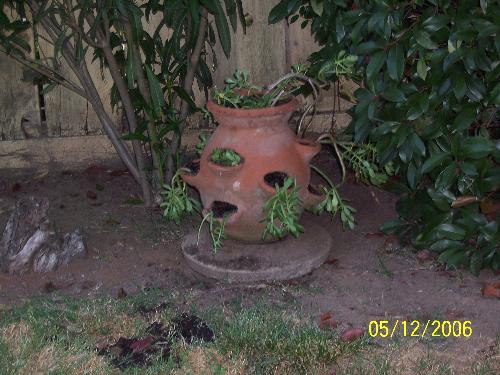 United States
April 26, 2007 4:11pm CST
I am going to be babysitting a pair of baby goats (kids) tonight, tomorrow and Saturday. They are only a week old and momma goat refused to feed them. The owner has to go out of town to be with her friend to see her though surgery. So I am going to kid sit. I have not had bottle babies in years. No I do not live on a farm. I use to but I am in town. The babies live in a play pen and I will be taking them out into my yard between their naps. I wounder what my cats will think of them? So what interesting plans do you all have? I would like to hear.
5 responses

• Canada
26 Apr 07
my daughter is going to 2 birthday parties, one on Saturday and one on Sunday and i offered to help so thats what i will be doing. I am sick today so I really hope i feel better this week end.

• United States
27 Apr 07
What a little party animal your daughter is. I bet when the second party is over she will be tired. Good luck with the helping out on Sunday

• Canada
1 May 07
Thnak you. I think i was more tired than her..lol

• Philippines
10 Aug 07
we are going to watch movie with the kids and visit my aunt.sunday going to church.

• United States
12 Aug 07
I hope you have a great weekend. So far we went out to the ranch that is in the family trust and I walked around taking photos. My husband goes out everyweekend to tend to the yard and do other stuff.

• United States
26 Apr 07
I cant beat your plans. It will be fun kid sitting I think. We are going swimming and working on the house we renovating. We also we are picking up our Angelfood delivery for April Saturday morning. Other than that we will go to church on Sunday morning.

• United States
26 Apr 07
I am in sunny California and my pool is not warm enough where are you? My pool will be warm soon it is suppose to be 90 tomorrow. I will be ready for a swim. The kids are hear sleeping.

• United States
26 Apr 07
Saturday I am just going to catch up on some of the books I am currently reading. Sunday do some cleaning and braid my hair for later on that night I will be attending David Cassidy in concert at The Mentor Performing Arts Center and I am so psyched !

• United States
26 Apr 07
David Cassidy wow! I hope he puts on a good show. The kids are here. They are in there play pen and doing fine asleep they will be up soon to eat.