Is love enough, or is there more?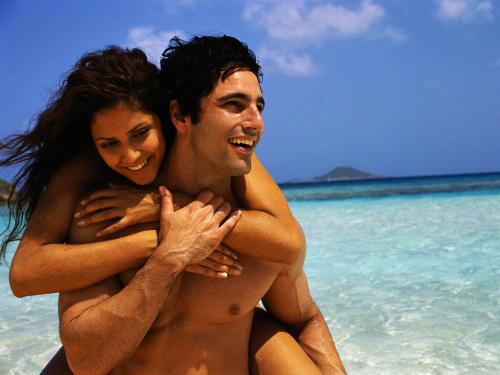 United States
April 26, 2007 7:02pm CST
Is love enough? That depends how you accept love. Does love have to be based off of something? Or is it how your body reacts to something. Assuming it is a real feeling and is more than chemicals. Love. How far can it take you? Does there have to be something to support it? What about literature. They fall in love in minutes without ever talking to people. Is this love? Can you love without something common? Is love a feeling within itself... or is it your ability to interact with a certain person. Should it be the ability to create the feeling of happiness? Can you love someone without interaction? If this is true then there need not be anything in common and love is valueless. If love has to be based on something than is love enough to hold two people together if they change or have little in common? If that is so can not any two people be in love? If love has to be based on something then what is it? Is it happiness...is it devoution...is it a feeling? Does it have to be a mixture of all three? Are you not devoted to friends or family? What makes that love different than love for the one individual that you choose to spend your life with?What do you think about this, your opinion honestly.
3 responses

• Indonesia
27 Apr 07
In relationship, love always the base on everything. You can't be friends with someone if you don't love them. But love solely not enough for relationship. Considerations, respects, affections and communications also needed in relationship. And i'm talking about any relationship, it could be friends, family or lovers. There too many ingredients in forming success relationship. Love is one of them, yes, but not the basic one.

• United States
27 Apr 07
Very nice comment, thank you so much for your response.

• Philippines
27 Apr 07
you are confusing me.. i think it should be better if you focus on one single question.. or two or three would do not that the whole question would be questions, youre giving your respondents a hard time in that case.. on which questions to answer and not to answer.:) i dont know but i dont think loving is enough. i mean it should not end there. loving comes with a lot of responsibility. i think loving should not just be in words, it should be showed and felt. respect and trust shouls come along with it too.

• United States
27 Apr 07
sorry for the confusion, I merely wanted everyone to answer the questions that applied to them. Or for shorter meaning the one they chose to be the best they could answer, thank you for your response though nice comments.

• China
27 Apr 07
I love my family as love my grilfriend,that is not opposition.So I will strick the balance with them,what make me amused~~