Did You Believe in Internet Dating????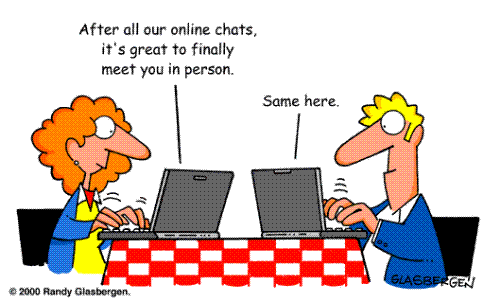 Malaysia
April 27, 2007 3:26am CST
Online dating is the dating system that allow you to meet online and possibly develop a close relationship.But did you really think that people involve in this really honest to tell all about themself.For me,i didn't like this kind of relationship because we can't judge the people just by what being told in the internet.What about you.Did you are one people that try to find soul mate in the internet??? Share the experience.Maybe its going to change my mind.
3 responses

• Indonesia
5 Nov 08
If we want to find some one really want to be our friend we have try first and after that we will know who is he/she http://chance4love.blogspot.com

• Romania
27 Apr 07
In my case online dating has no effect. I still believe that old fashion dating is the best.

• Pakistan
27 Apr 07
yes I am totally agree with you. People with this type of relation can never reli on each other. hence this relation not goon for the long time and then they realize that what happen but they think the next person was the wrong but what about they. Infect the the disclosed million of their secrates