How many times did u seen Tatanic?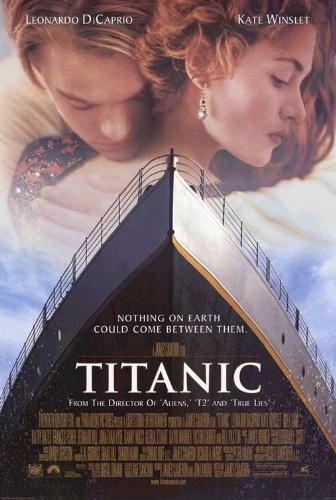 India
10 responses




• China
27 Apr 07
TITANIC Even if i pronounce that word the grand and great ship comes into my eyes.MY GOD! HOW DO JAMES CAMEROON HAS MADE IT AS A HUGE AND TREMENDOUS VICTORY ON A SHIP WHICH NOW LIES AS A CHILD IN THE DEEP STOMACH OF ITS MOTHER PACIFIC'S WOMB.And an another remarkable presence is the music effects which were tremendous and embracing.Thos ethings made the film to be a grand success and gave a hand full off awarads(OSCAR)to it.Both the characters rose(kate winslet)and jack(leondrado di caprio)were very suiting for this.Hats off to their actions and expressions.And the most powerfull scene for the film was,when the ship just smashes into to 2 pieces.At that place director's skill came out fully.wow even now i have a impact to watch that film again.Even Titanic lies deep in to the ocean it is still running in an endless ocean without struggle with those true lovers JACK AND ROSE.LET THEM FLY...............

• Nepal
27 Apr 07
Well, I have seen titanic more than 20 times, and I still watch it whenever i see it on TV. My favorite scene in the movie is the time when Kate winslet abandons the only chance of survive, "the boat". They were all sinking and she didn't go away just for love.

• India
27 Apr 07
i seen 20 times titanic movie...it is very beautiful movie,i like it very much.


• Philippines
27 Apr 07
I have seen Titanic more than once. My first view of the movie is on the big screen. Then after that, I decided to have a copy of Titanic. It was a VHS video because that time there was no DVD yet. Then right now I just have a copy of DVD. The recent time I watched the movie was a couple of weeks ago. My brother watched it so I decided to watch it with him.

• Philippines
27 Apr 07
i saw titanic i think twice already...the plot is really good but then i don't want to repeat on seeing it again

• India
27 Apr 07
I think ive seen titanic about 5-6 times. It was a beautiful movie and makes me cry everytime i see it - especially when the ship is sinking and all the orchestra continues to play.