can you SLEEP WHOLE DAY? can you do it?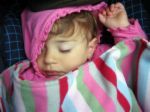 Philippines
7 responses

• Philippines
29 Apr 07
I'd love to but that'll give me major headache. I tried sleeping for over 10 hours and when I woke up my head aches like hell. I can't. If I lack sleep, say I went to bed around 4am, I'm going to wake up around 9am and then I'll just sleep again after lunch. That's how I deal with sleeping.


• United States
28 Apr 07
No way!!!!! I have way too many things to do to waste the day by sleeping, plus I don't even think I could sleep that long, even if I tried. Maybe I could if I drank alot or took sleeping pills but why would you want to spend a whole day sleeping?


• United States
27 Apr 07
I really don't think i could sleep that long even though i kid around about it. I think i could sleep probably about 15 hours though I have went to bed about 4 in the morning and didn't get up until 7 something that afternoon LOL

• Singapore
27 Apr 07
hi i would love to sleep non-stop for 24hrs but that is a luxury i can't enjoy. My body will ache if i sleep more than 8hrs. Once i woke up in the morning, i can never fall back to sleep, i have too much on my mind. Once my eys are open, I would think of reading the day's newspaper, eat my breakfast, plan for the day, so on and so forth.

• United States
27 Apr 07
I can manage about 20 hours or so. I love to sleep and can sleep so much.