My college was threatened.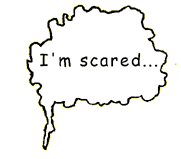 United States
April 27, 2007 10:24am CST
I just got a call from my college saying that they got a threatening email and had to close all the campus locations and they will stay closed until further notice. They said that the police are investigating the matter and they will reopen the college when the police say that it's safe. I know it's probably nothing to worry about. It's just a small community college that I go to, and some smartass was probably just doing that because of the whole Virginia Tech tragedy. Still it makes me nervous though. A part of me thinks that whoever sent that email is going to wait till the police say it's safe to do whatever violent thing he/she is going to do.
5 responses

• United States
27 Apr 07
Wow that's crazy. Some people are just odd, sick/twisted or whatever else you want to call them because they do things like this. I too would be nervous.

• United States
27 Apr 07
Forgot to add that what makes it even scarier is that the person who sent the email could be serious about the threat and they could be a student at the school. That means they would get the email too and if they wanted to really do something then they could just wait until they got the email saying school is resuming.

• United States
27 Apr 07
Wow that is crazy. I hear a lot now about all of this happening since the VT one. There have been like over 6 states that have been having to do this. One of our highschools it just happened to them on the anniversary of the columbine shootings. Some kid wrote on the bathroom wall of the boys bathroom that everyone is going to die today. They were on lockdown and they found the kid that did it and he was arrested. I hope that everything turns out fine for you school and that someone is just being stupid and trying to get some fame from this.

• United States
27 Apr 07
I don't know about getting fame. I think it's more likely that someone is trying to get an extension on a term paper or something like that. I know if the campus is still closed on monday, I'm going to have an extension on a test I'm supposed to take. I swear I didn't do this though. =P I hope they arrest whoever sent that email if they are able to track it.

• Canada
27 Apr 07
The chances are everything is fine. When something happens like at Virginia Tech it brings out all the wackos who take pleasure in messing with other peoples heads. They say they're going to do something, but never follow through. That being said the police can never be too cautious because it's impossible to tell who is sincere and who isn't. What a crazy world we live in.

• United States
27 Apr 07
Yea it's hard to tell who is actually going to do something. I remember back in highschool, there was a period of time when someone was calling in bomb threats almost ever week. I was scared the first time it happened. Then when it kept happening, it was annoying more than anything, but the police had to call in the bomb squad everytime just in case.


• Canada
27 Apr 07
It's just sad, what has this world come to. When people think it is funny to pull a stunt like that. It scares me to let my daughter go to school.