What can you say about your Grandpa/s?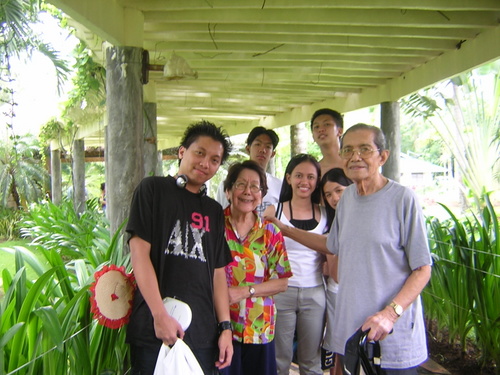 Philippines
April 27, 2007 12:42pm CST
All of us have two Grandfathers. One would be from the mother side and the other is from our father side. I haven't seen my Grandpa (mother side) because he already passed away couple of years before I was born. I only saw him on photos. The other Grandpa that I have (father's side) will now be at his 85th birthday tomorrow. And what can I say is that he still has a keen memory. He always talk about anything about his life, may it be his childhood years, military life, businessman life, married life, his children, etc etc etc.:) When you we get to speak to him, he would always remind us to prepare for our future so that we'd still be able to support ourselves even if we're already old. He wants us to be like him who doesn't depend on other's money and support, not even to his children. In fact, he makes money more than his children. He is into agricultural lands to be cultivated, and buys some and sells some. Some of his lands became commercial lands that's why every month, he would receive money from the rentals and stuff. I admire him so much for that. Plus, the way he thinks and talks about life.:) Do you also have wonderful things to say about your Grandpa?:)
1 response

• United States
27 Apr 07
My grandfathers were both awesome. They alsways gave me unconditional love and I have the fondest memeories of them. I miss them everyday.