have you ever felt you were adopted?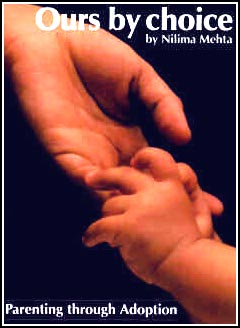 Philippines
April 28, 2007 2:56am CST
have you ever felt you were adopted? have you ever questioned if your mom and dad are your real parents? even as a kid.. as a baby.. it would be impossible to think that i'm adopted, because i look a whole lot alike my mom and my dad.. but they were teasing me because i'm the eldest. none of my brothers and sisters saw my mom pregnant with me.. hehehehh! how about you? have you ever felt your were adopted? either by the way you look or the way you have been treated?
7 responses

• Philippines
18 May 07
when i was a kid, my sisters would always tease me that i was adopted because i am a bit dark and my sisters have glow in the dark white skin. We were 3 siblings then and i was the second. But when our youngest sister( who came 11 years after the 3rd child), my insecurity of being adopted was gone. The reason was our younger sister has also the same color as me.

• Philippines
1 May 07
most of the time, i tell my siblings that they are adopted. there was one time when my mom said that i am adopted because no one saw her gave birth to me (because im the eldest) and i saw her gave birth to my sisters and brother. but i never believed them!

• Germany
28 Apr 07
yes i felt like i'm adopted because i didnt look like my mother or my father and my sisters are all lovely aside from me, I'm an ugly duckling but now i'm an ugly swan hehehe.

• Canada
28 Apr 07
I am adopted! and yes I always thought I was adopted by my biological family

• United States
28 Apr 07
I personally have never felt as if I were adopted. I look too much and am too much like my relatives to ever dream that I came from different parents. However, it is a fairly common phase that most kids go through at some point in their lives when they think they were adopted.

• Philippines
28 Apr 07
yes i have experienced feeling this because my brother keeps on teasing me until my father decided to give my brother the birth certificate and he became silent lolz..hahaha

• Malaysia
28 Apr 07
yup.. i do wish i am adopted at times.. i don't want other looking down at me.. just because i'm differ with them....it's really difficult to live in here especially when people think you're an immigrant.. actually i'm not an immigrant.. my ancestors are the immigrants.. i'm malaysian.. but .. people seem not to understand the fact.. i always want to be one of the major race.. atleast i get my own identity.. and i can find the girl i love.. but now.. i'm stuck.. sometimes i even feel like i won't get a gf at all.. gosh.. that's why i really hope i'm adopted.. atleast i know i don't belong here.. it's hard to admit that i belong here.. when i don't look one of the people here :(